Regular price
Sale price
$14.00 USD
Unit price
per
Sale
Sold out
Keeping your feet warm during Canadian winters can be a challenge, making our wool insoles a Canadian winter staple. Designed for both comfort and optimal warmth, Wool naturally pulls moisture away from your feet, while anti-microbial and anti-bacterial properties inhibit the growth of bacteria, mould and mildew. Keeping your tose toasty, dry and less smelly all day long than any other insole on the market. Our wool felt shoe insoles can also be used in the summer, when your feet experience the warmth wool pulls the moisture away from your feet, staying dry and clean!
Not only will our felt insoles give your feet the warmth and comfort you are looking for. When you buy a Revolution wool product, you support Canadian fiber farmers and our local economy. As always 100% proudly grown, milled and made in Ontario Canada!  
Size:
¼ in thick felt, trim with sharp scissors to fit perfectly into your shoe or boot.
Materials:
100% Canadian wool from our family farm 
Care is easy:
Take out to dry regularly, hand wash in cold water and Eucalan wool wash detergent (available here) lay flat to air dry. It is important to use wool-specific detergent when washing wool for proper cleanliness and condition.
Why wool? 
Regulates body temperature
Breathable, wicking excess moisture away
Anti-bacterial & anti-microbial 
Inhibit the growth of bacteria, mould and mildew
Hypoallergenic
Resists dust mites
Resists odours
Durable & long-lasting
Natural fiber
Renewable resource
Biodegradable 
Fire resistant
Easy to care for
Naturally cleans the air
Why you love us? 
Supporting local farmers and community
Animal welfare, our sheep are a part of the family! 
100% Proudly Canadian wool
High-quality standards
Our wool is grown and shorn on our family farm in Canada Ontario
Home to Canada's best wool bedding!
Share
View full details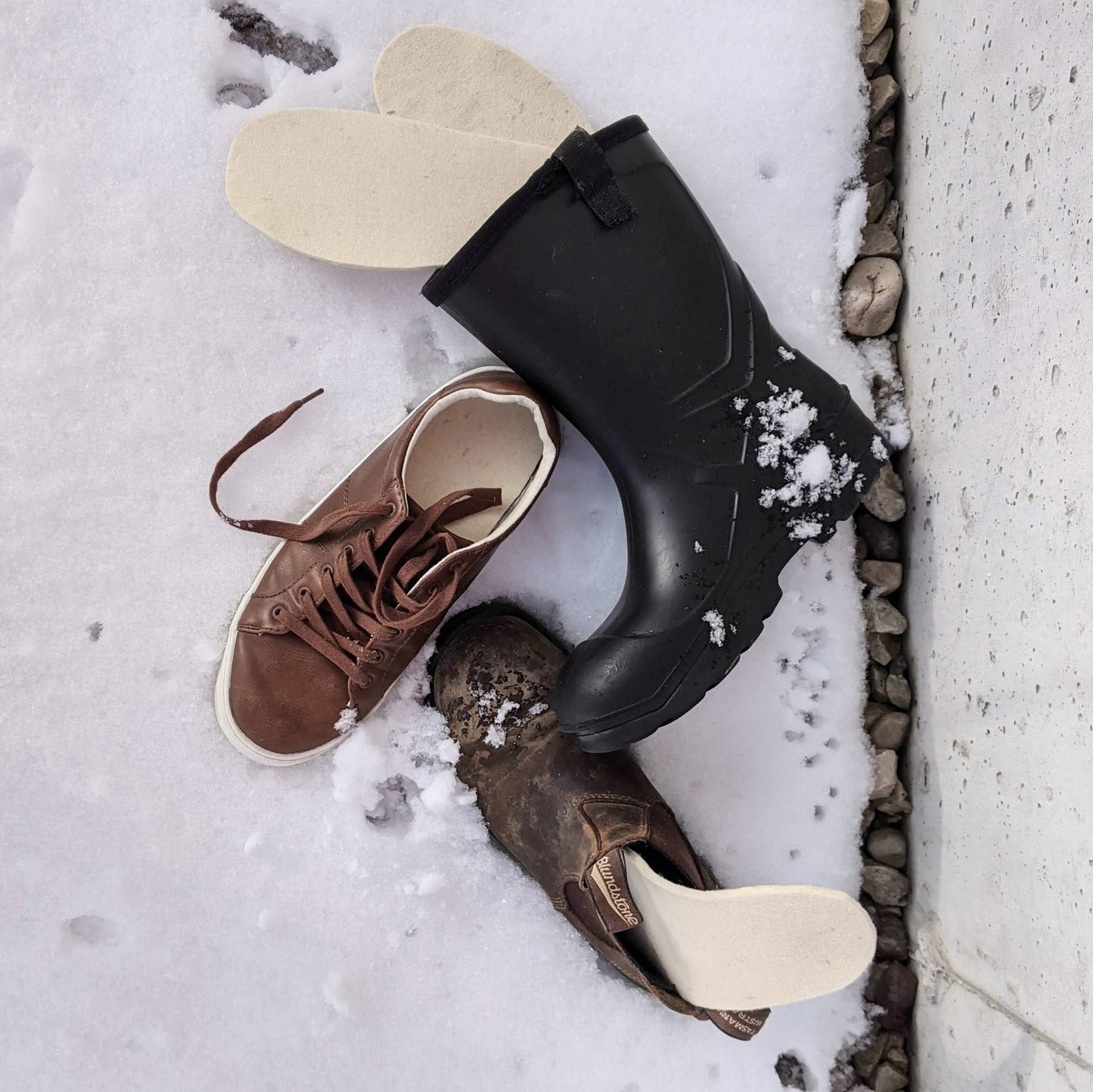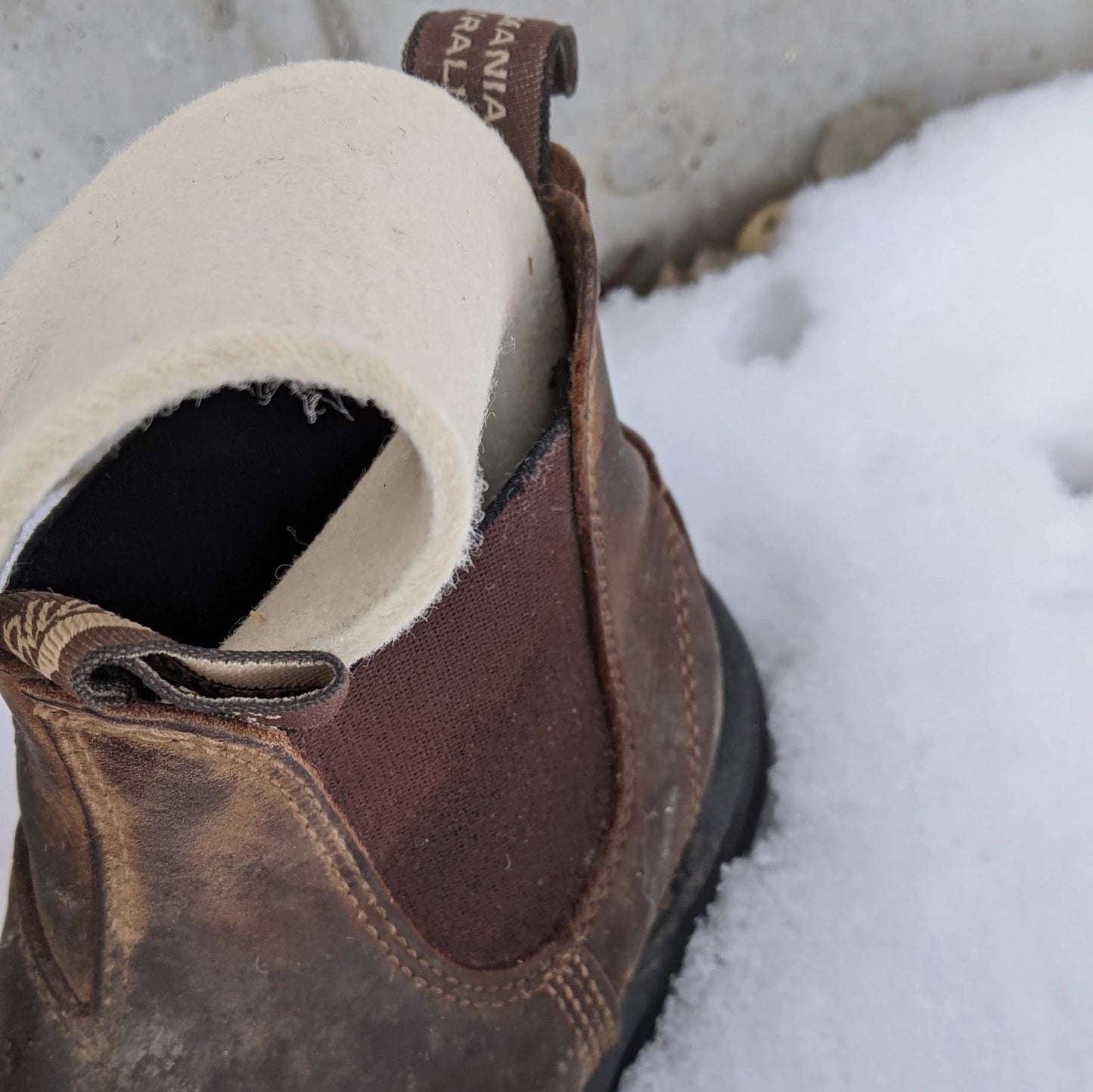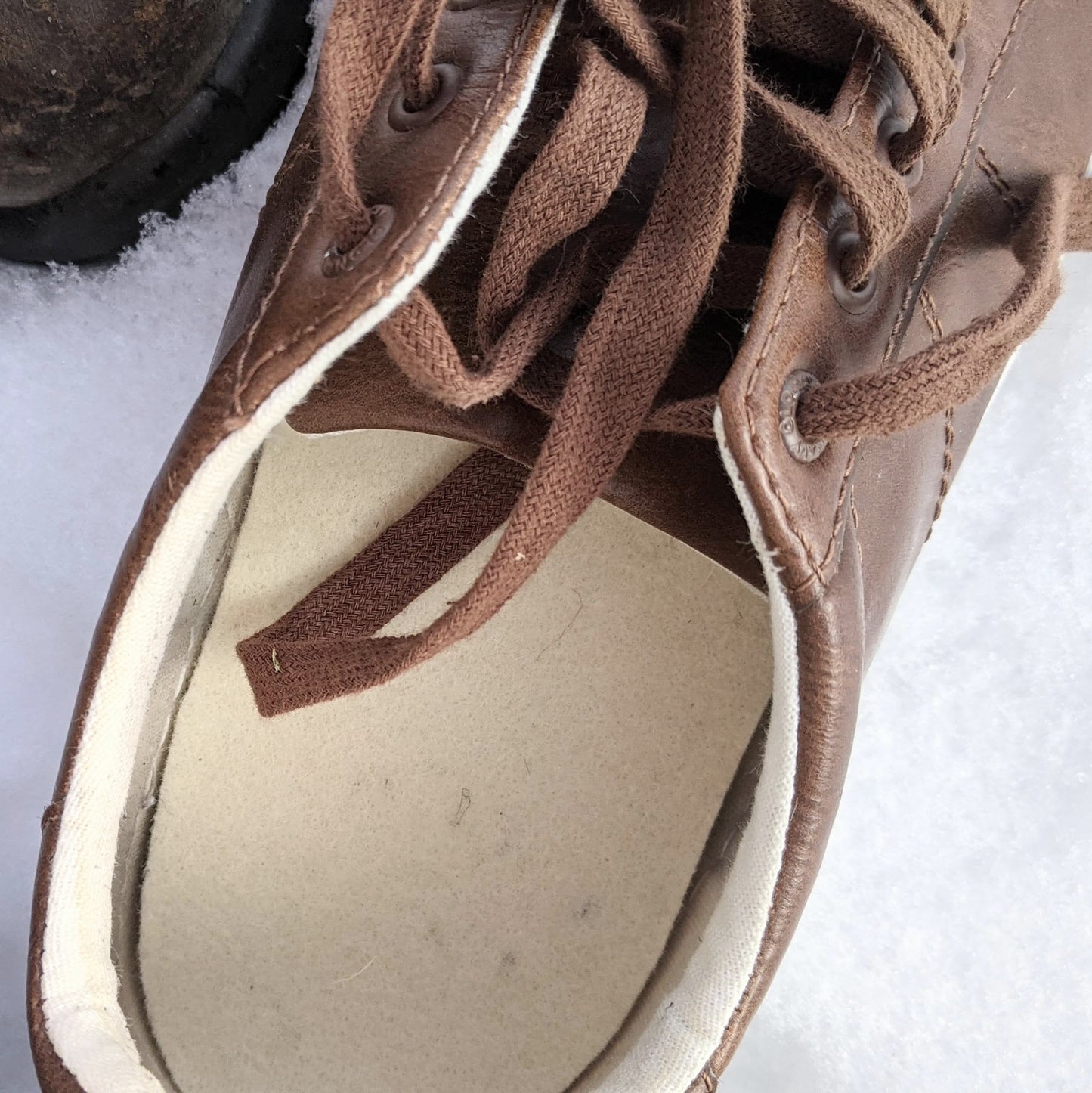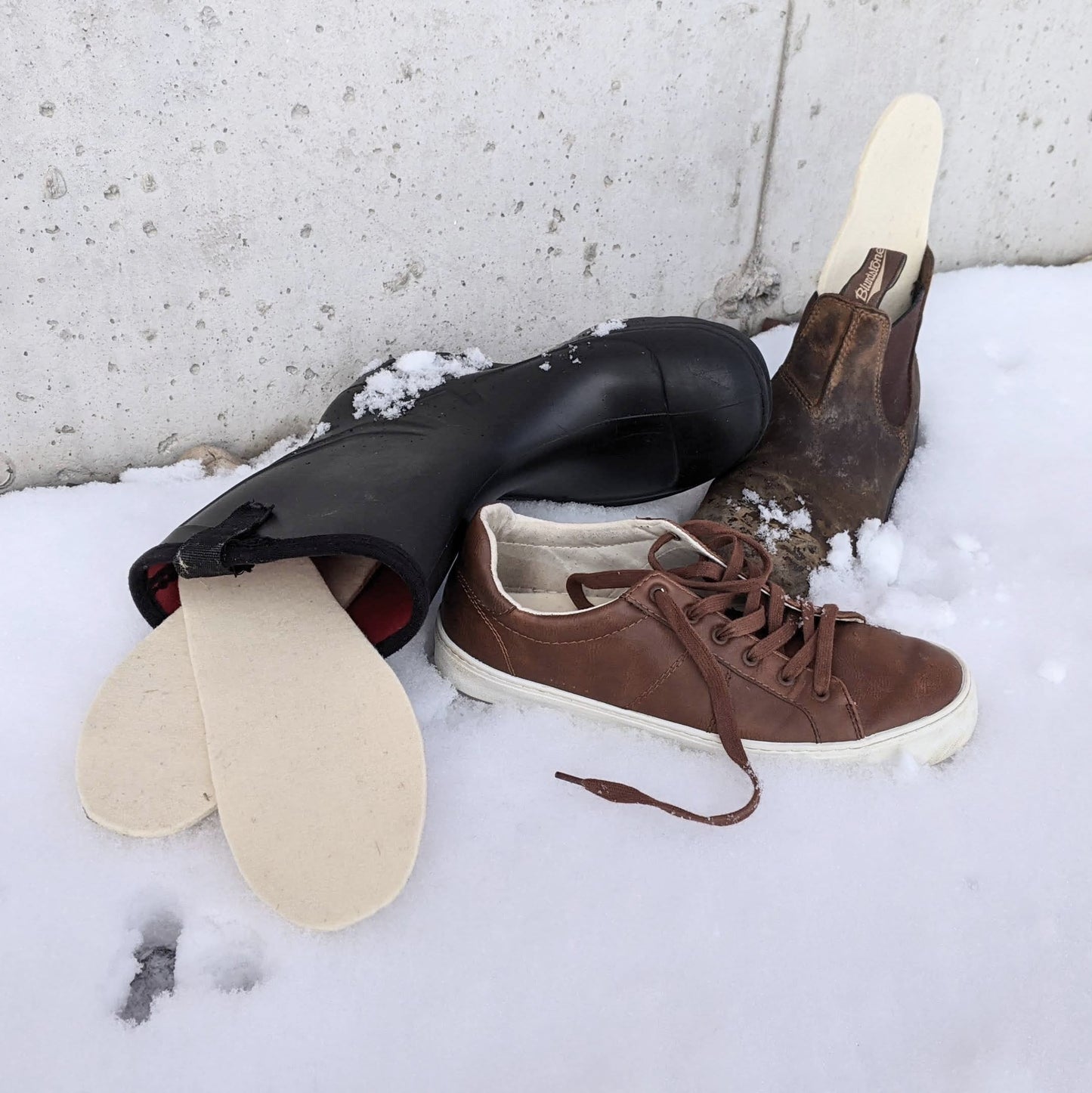 A gift for my daughter. She instantly put them in her boots. I'd say she was satisfied.
Just needed some added warmth to my mukluks. And these fit right in. Has to trim a bit but now I have a great cusion and extra warth
So warm and cozy! I bought myself a pair as well as for my parents and have them line our leather winter boots and the change in warmth is very noticeable. Have kept my feet warm & dry even on wet slushy days.