Regular price
Sale price
$23.00 USD
Unit price
per
Sale
Sold out
Farmblend Roving is our 100% locally sourced and milled roving. Sourced from our family farm and milled in Ontario this lofty roving is great for spinning, felting, crafting or stuffing. It's rustic texture and strong structure will make durable yarns if spinning.
Ontario Combed Top is our 100% Ontario wool blend that was combed so fibres are more lined up and form a smoother finish. Great for all your fibre crafts.
Add some amazing local Ontario wool to your stash! Tag @revolutionwool on Instagram when you share your creations, we can't wait to see what you are going to make! 
When you buy a Revolution wool product you support Canadian fiber farmers and our local economy. As always 100% proudly grown in Ontario Canada!
Size:
100g pack 
200g pack 
1lb pack
Materials: 
100% Canadian wool from our family farm 
Why wool? 
Regulates body temperature
Breathable, wicking excess moisture away
Anti-bacterial & anti-microbial 
Inhibit the growth of bacteria, mould and mildew
Hypoallergenic
Resists dust mites
Resists odours
Durable & long-lasting
Natural fiber
Renewable resource
Biodegradable 
Fire resistant
Easy to care for
Naturally cleans the air
Why you love us? 
Supporting local farmers and community
Animal welfare, our sheep are a part of the family! 
100% Proudly Canadian wool
High-quality standards
Our wool is grown and shorn on our family farm in Canada Ontario
Home to Canada's best wool bedding!
Share
View full details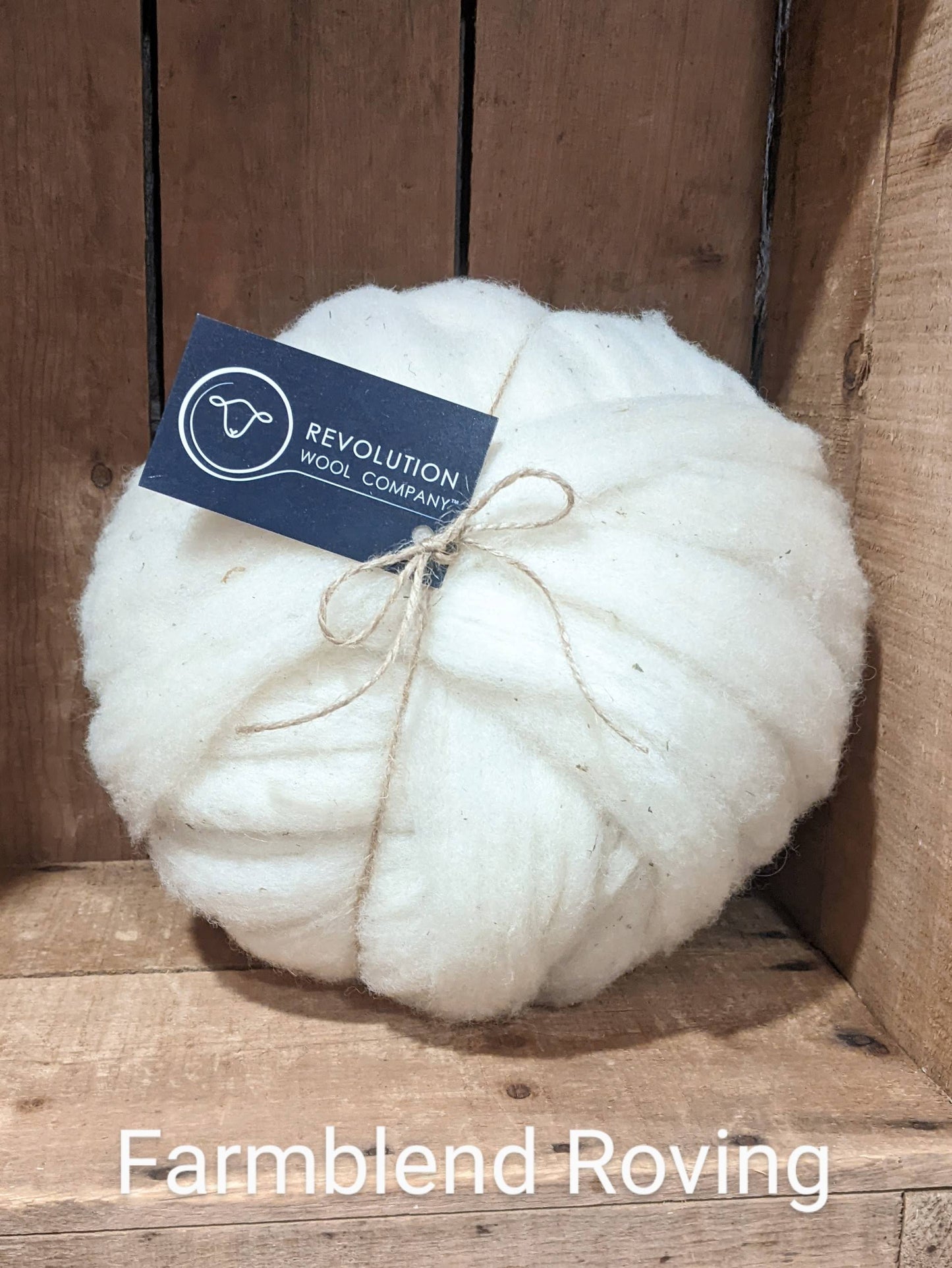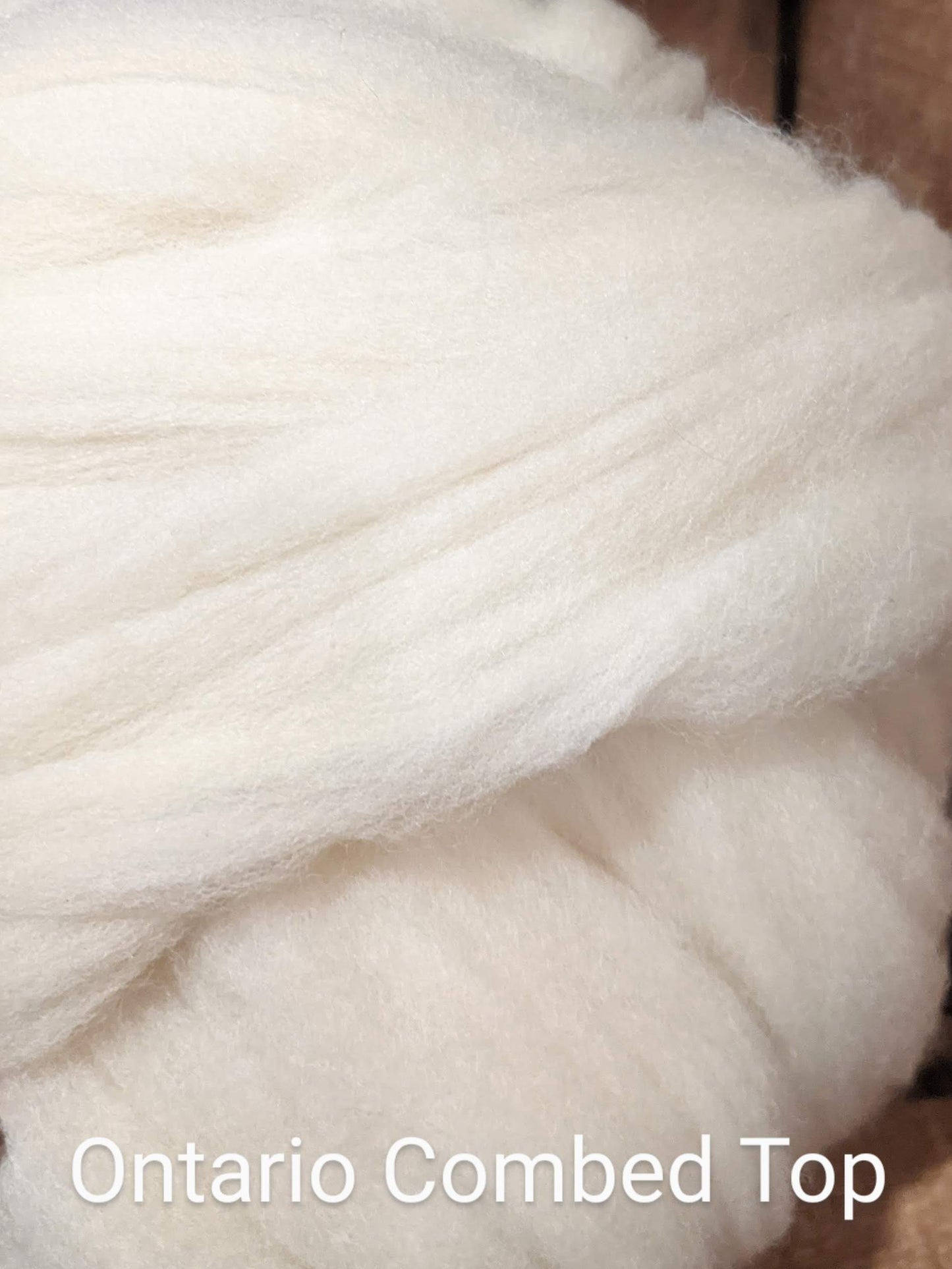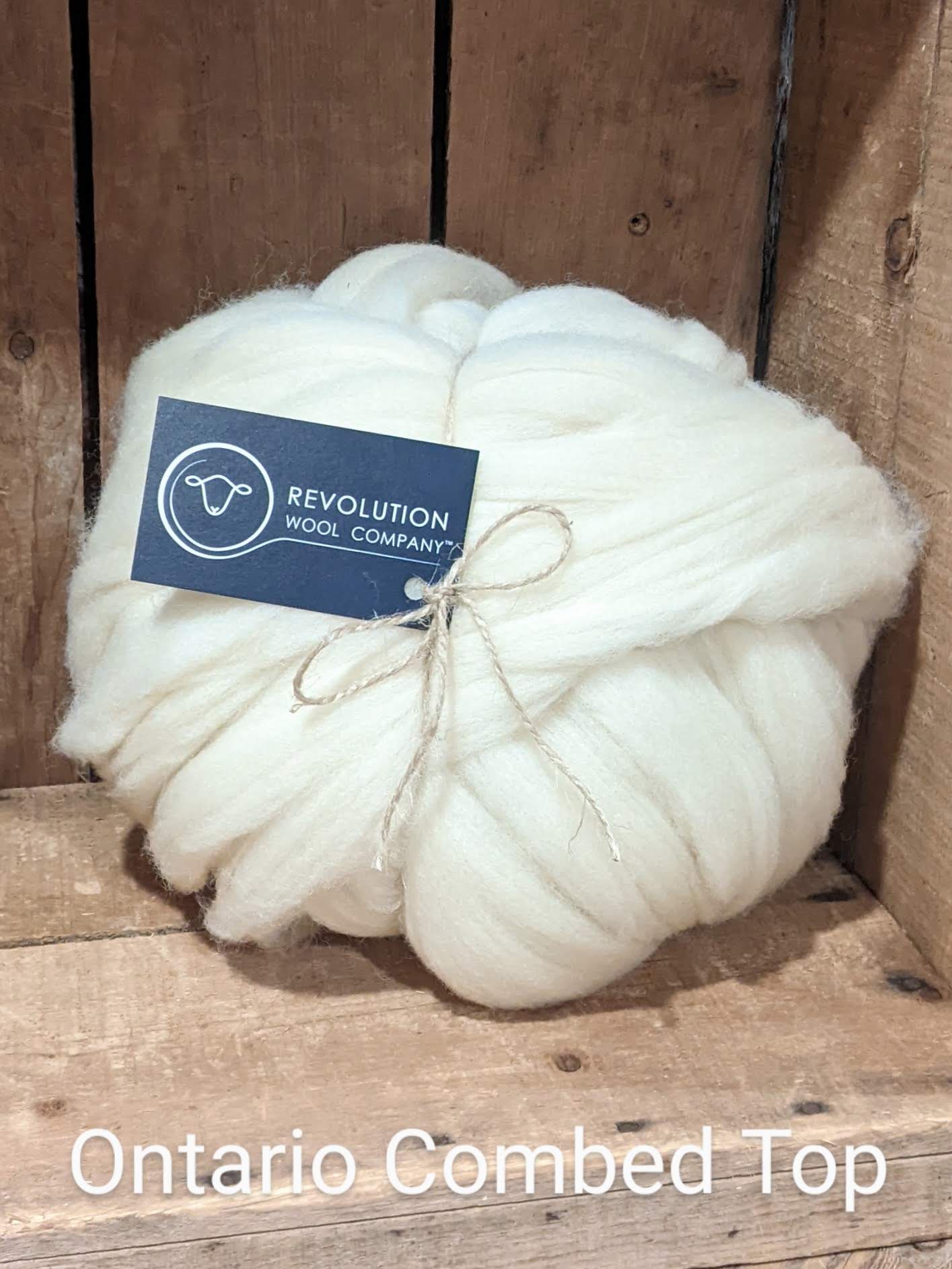 Perfect for stuffing bears
I used this roving to stuff knitted toy animals. It was easy to use, can be packed in tight or loosely and gives a beautiful feel to the knitted toys. I am very pleased with the finished effect.
Love ?? Revolution Wool! Beautiful… Local…and came quickly!
Amazing price for a high quality product! So excited to spin this into some beautiful yarn!
What lovely wool to spin! I have been spinning for about three years, but still consider myself an amateur spinner. The wool is very easy to work with, and the colour is a beautiful natural offwhite. Thanks Romy!