Regular price
$129.00 USD
Regular price
Sale price
$129.00 USD
Unit price
per
Sale
Sold out
Add a touch of cozy invitation and timeless style to any room, each lamb pelt is hand-picked 100% natural sheepskin fur, unique in shape, size, colour and a small variation in wool length. Providing durability, warmth and comfort, use as a rug for your toes, favourite chair, baby crib or even your motorcycle seat! 
When you buy a Revolution wool product, you support Canadian fiber farmers and our local economy. As always 100% proudly grown, tanned and made in Ontario Canada!
Sizing:
Each one is unique in size and shape. Measurements are approximate. Please contact if you have special requirements.
Small lambs skins are great for baby cribs, seats or benches.
Larger lambs skins work great for big chairs to cover the base and up the back.
Materials: 
100% Canadian hides from our family farm tanned in Ontario
Why wool? 
Regulates body temperature
Breathable, wicking excess moisture away
Anti-bacterial & anti-microbial 
Inhibit the growth of bacteria, mould and mildew
Hypoallergenic
Resists dust mites
Resists odours
Durable & long-lasting
Natural fiber
Renewable resource
Biodegradable 
Fire resistant
Easy to care for
Naturally cleans the air
Why you love us? 
Supporting local farmers and community
Animal welfare, our sheep are a part of the family! 
100% Proudly Canadian wool
High-quality standards
Our wool is grown and shorn on our family farm in Canada Ontario
Home to Canada's best wool bedding!
Caring for sheepskin is easy:
Regular maintenance: Shakeout dirt or dust and leave in the sun for freshness or spot cleaning for spills if necessary. Avoid washing unless necessary.
Deep cleaning: Our sheepskins are machine washable please carefully follow the instructions below for best results.
Set machine to cold water 
only use Eucalan detergent (available here, It is important to use wool specific detergent when washing wool for a proper clean and condition.)
Soak for 15-30 min 
Run a spin cycle (repeat soak and spin steps as needed)
No need for any further rinsing, Eucalan detergent is also a conditioner to help maintain the texture and look of wool. 
Hang to dry, while drying stretch the backing of the skin.
Fluff up wool with a brush.  
Please ensure you follow these instructions as carefully as possible, it is important to always use only cold water be gentle and never agitate wool. This will always cause the wool to felt and become clumpy.
Share
View full details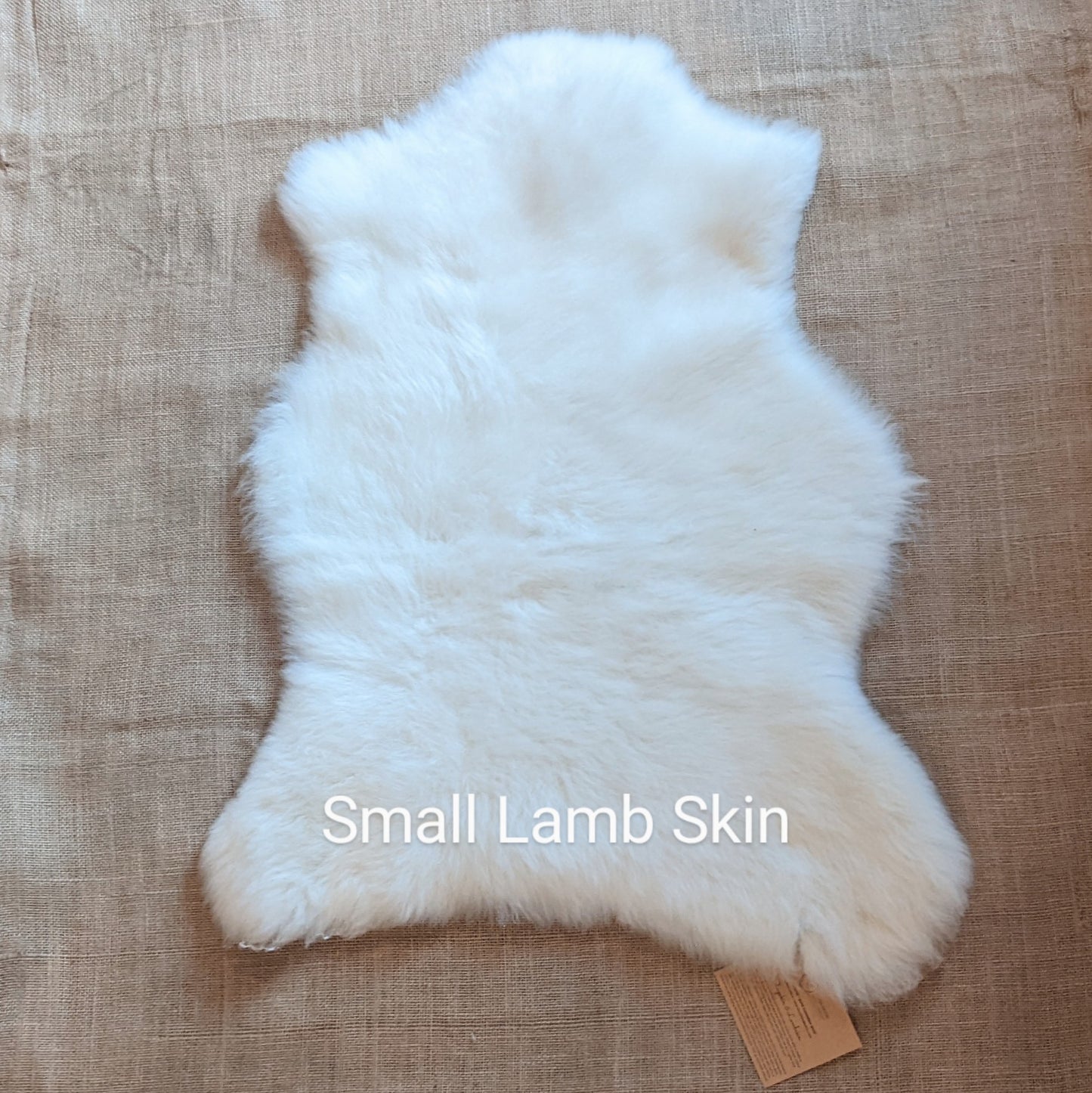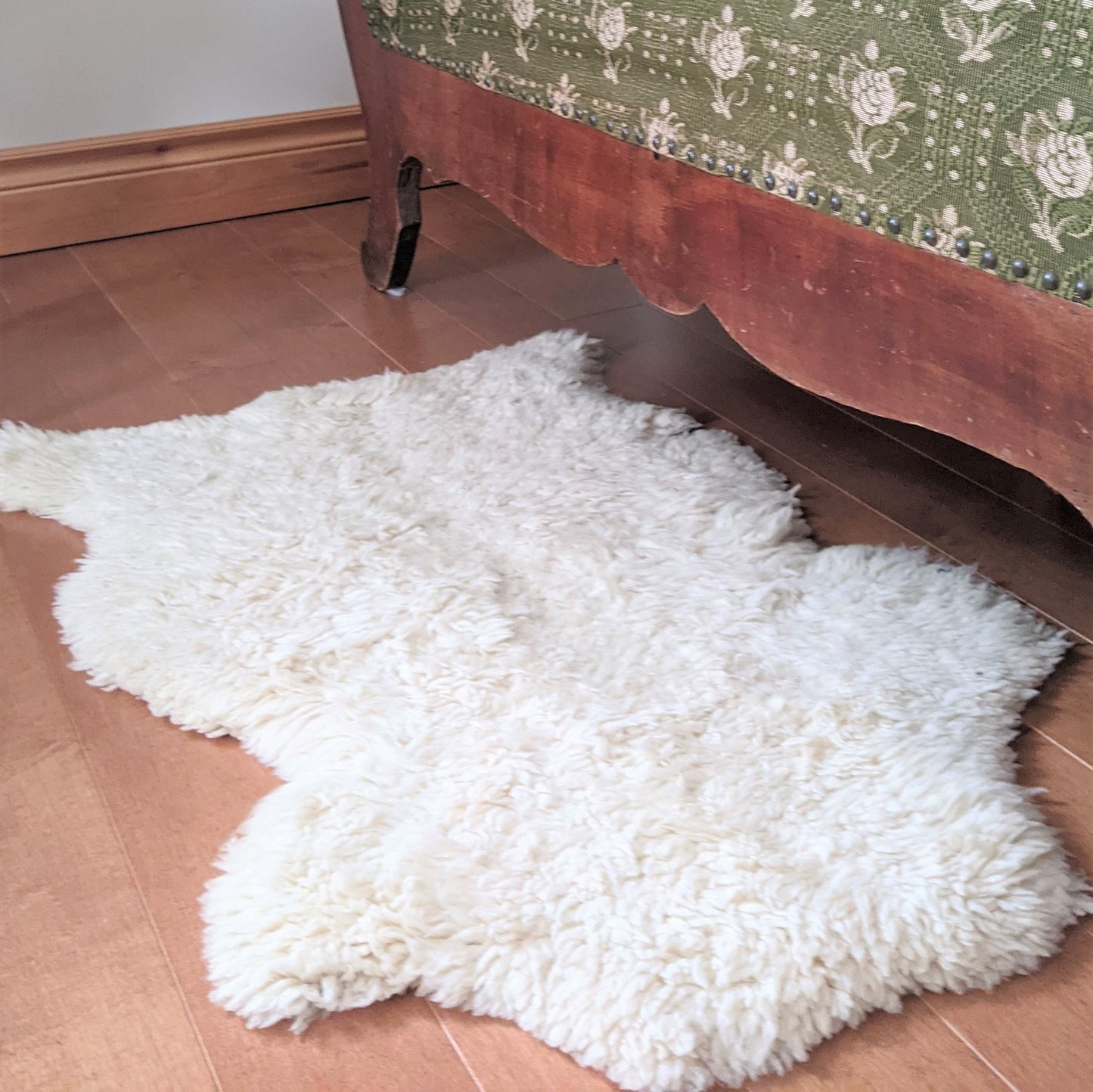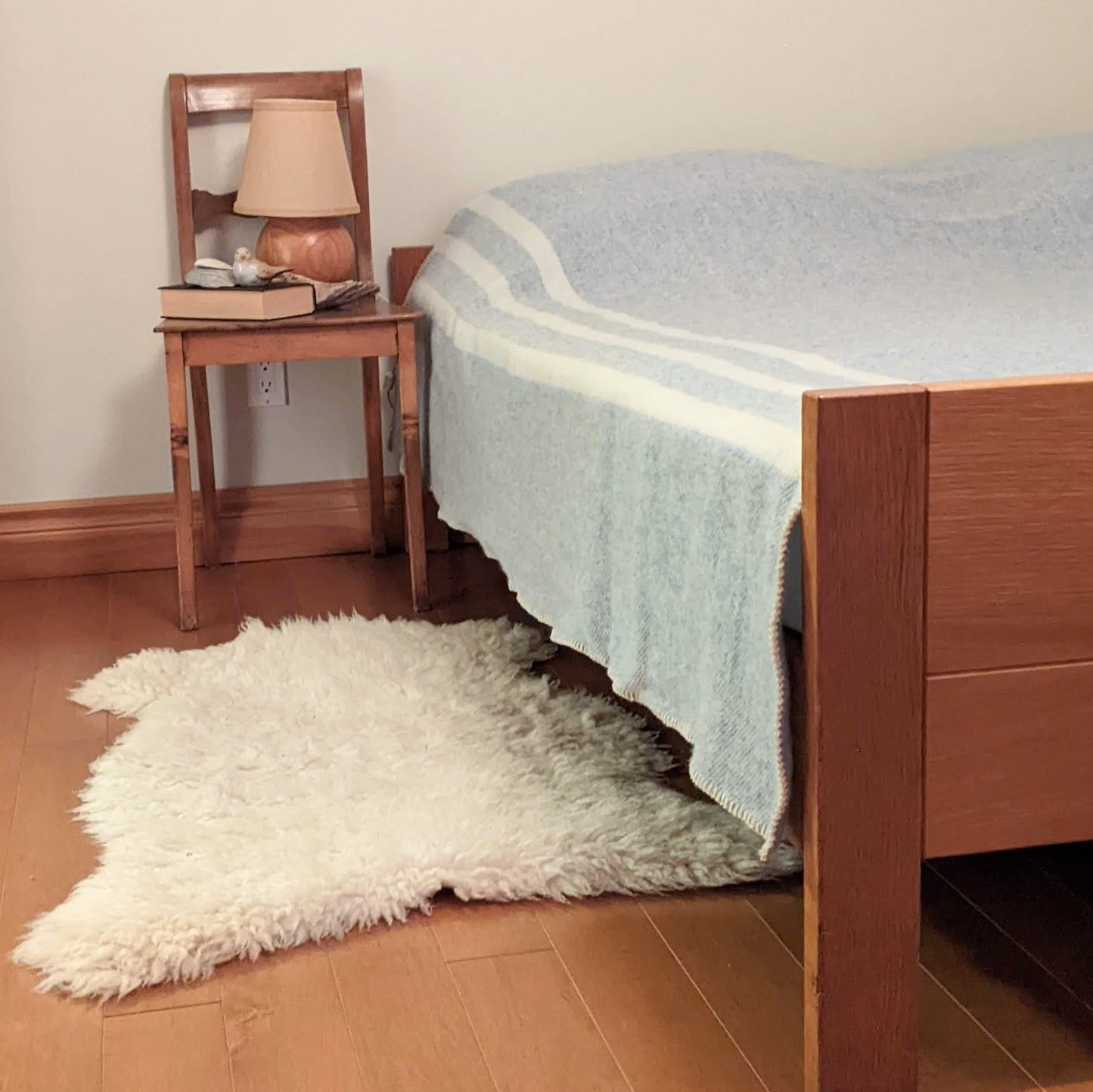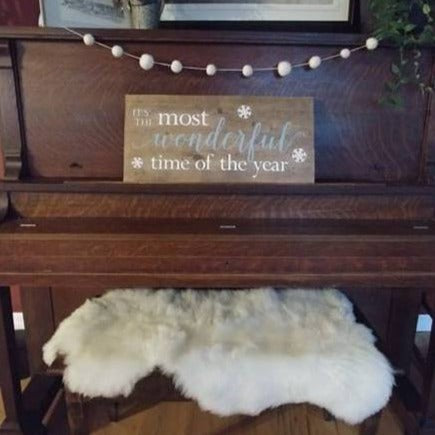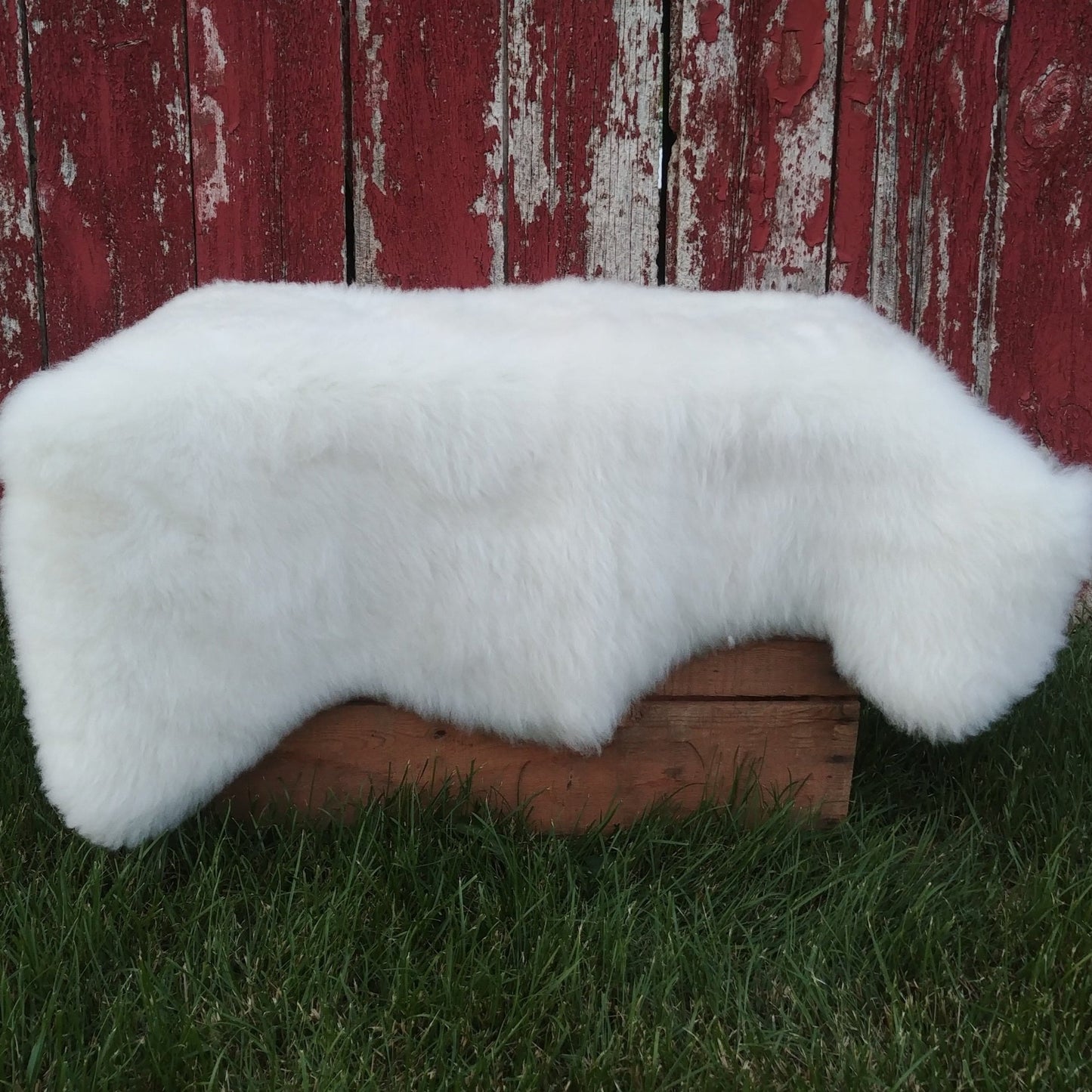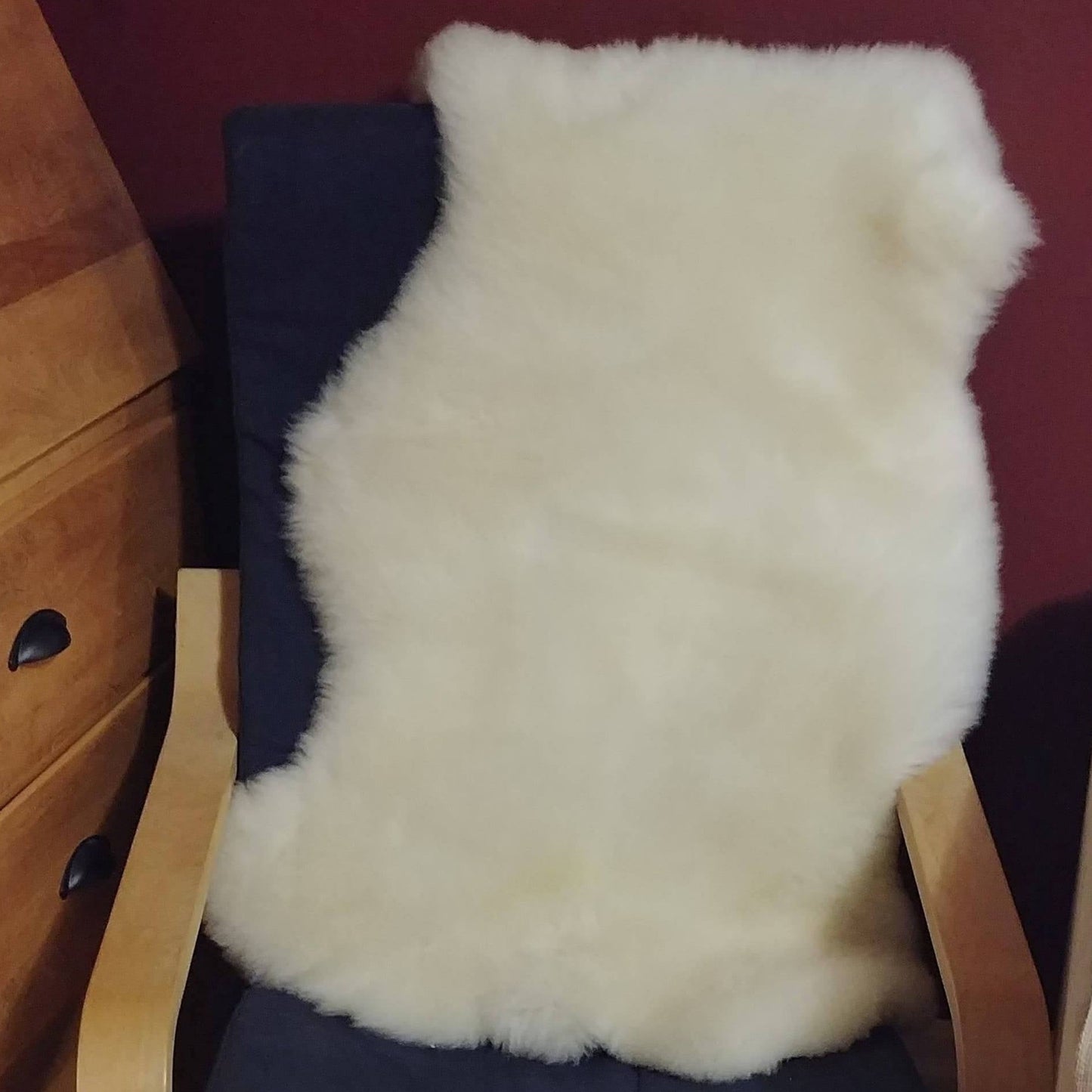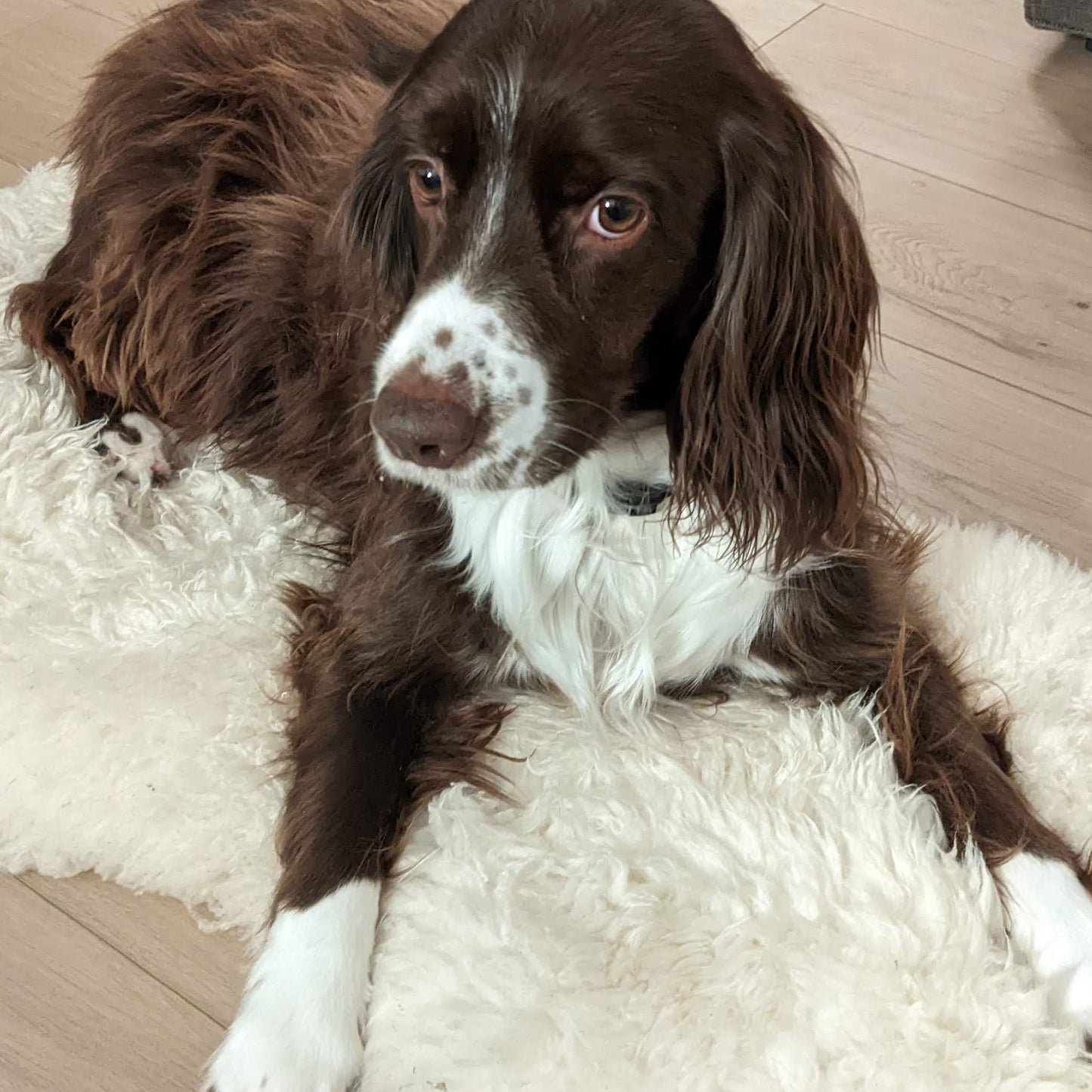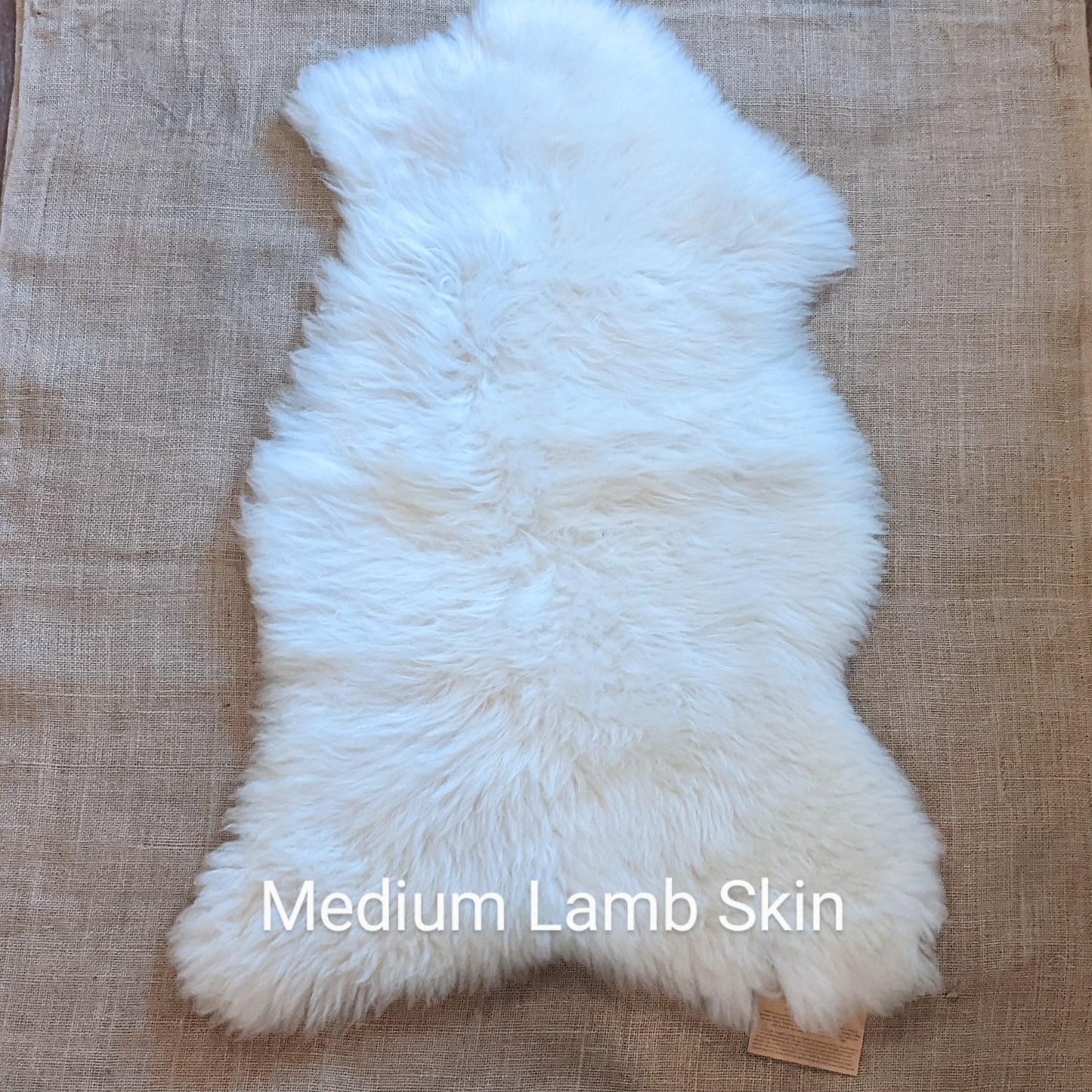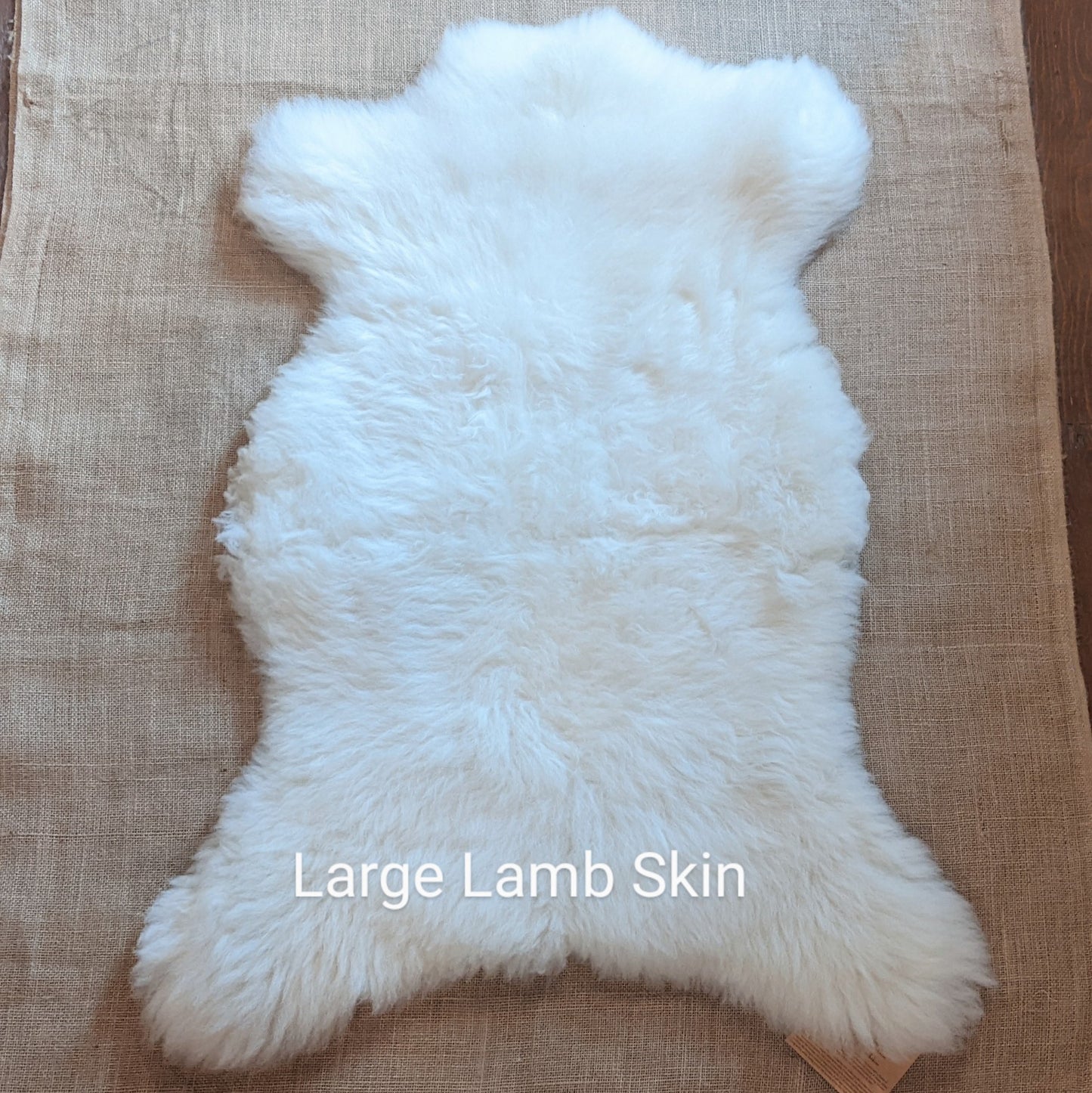 Quality product and excellent customer service
We are so happy with our sheep skin! Romy was a great communicator and it was a lovely drive to see the farm and the sheep and to pick up our sheep skin.
I purchased the shorter wool shearing for my baby's stroller bassinet after a recommendation from a friend and it looks SO good, as expected. The item was shipped right away and arrived in really good time. My baby isn't here yet, but I know they'll love it. Would definitely order from Revolution again!
LOVE this product! Quick shipping, arrived exactly as shown and is STUNNING! Perfect for my newborn babe. I also just love everything that Revolution Wool Co represents; Romy and Ryan are very intentional, integral farmers who truly honour the animals.
Absolutely awesome! Incredible quality and exactly what I had in mind! I had a few questions beforehand, and reached out via Facebook, all my answers were answered with detail and expertise in a timely manner, a wonderful purchase experience and a lovely product!
I love the lambskin Romy had in her shop. I am definitely going to get more in the future. Thank you so much for helping me out and being very accommodating with my order.