Regular price
$228.00 USD
Regular price
Sale price
$228.00 USD
Unit price
per
Sale
Sold out
A true Canadian classic, our lightweight blanket will keep you warm and cozy when you need it most. Wool is a sustainable material with natural properties offer the warmth, durability, and breathability you're looking for while regulating your body temperature and wicking away moisture. Making this throw, the only one you need for every occasion, from camping to keeping cozy while sipping tea with a good book. We offer two versatile sizes, the throw, covering shoulder to toe and the Queen offers space for two or at the foot of your bed, extra long in the length to suit a king-size bed too.
Not only will our wool blanket improve your family's quality of life, but when you buy a Revolution wool product you support Canadian fiber farmers and our local economy. 
Size:
Throw - 52" x 76"
Queen - 76" x 104"
Lap/ Swaddle - 40" x 40"
Materials: 
100% Canadian wool ... grown and milled in Canada
Why wool? 
Regulates body temperature
Breathable, wicking excess moisture away
Anti-bacterial & anti-microbial 
Inhibit the growth of bacteria, mould and mildew
Hypoallergenic
Resists dust mites
Resists odours
Durable & long-lasting
Natural fiber
Renewable resource
Biodegradable 
Fire resistant
Easy to care for
Naturally cleans the air
Why you love us? 
Supporting local farmers and community
Animal welfare, our sheep are a part of the family! 
100% Proudly Canadian wool
High-quality standards
Our wool is grown and shorn on our family farm in Canada Ontario
Home to Canada's best wool bedding!
Caring for your wool blanket is easy:
Regular maintenance: Shake out dirt or dust and leave in the sun for freshness or spot cleaning for spills if necessary. 
Spot Cleaning:
Recommended for spills or stains, 
Create a mixture of equal parts water, vinegar (or baking soda) adding directly to the area of concern 
Dab gently with a damp cloth to lift the stain.
Repeat if necessary. 
Deep cleaning:
Machine wash,  
Set machine to wool, gentle or delicate cycle and cold water
only use Eucalan detergent (available here, It is important to use wool specific detergent when washing wool for a proper clean and condition.)
Lay flat to air dry (It may require some stretching to bring back to its original shape.)
Hand wash,  
Fill the tub with cool water and Eucalan detergent (available here)
Allow soaking for 15 min
Gently press down on the blanket allowing it to then raise back to the water surface, repeat these up and down motions until water runs clear. Ensure you never agitate wool, this will cause the wool to felt!
Squeeze out as much water as possible (we recommend using your washing machine spin cycle to remove as much water as possible)
No need for any further rinsing, Eucalan detergent is also a conditioner to help maintain the texture and look of wool. 
Lay flat to air dry (It may require some stretching to bring back to its original shape)
Please ensure you follow these instructions as carefully as possible, it is important to always use only cold water be gentle and never agitate wool. This will always cause the wool to felt and become clumpy.
Share
View full details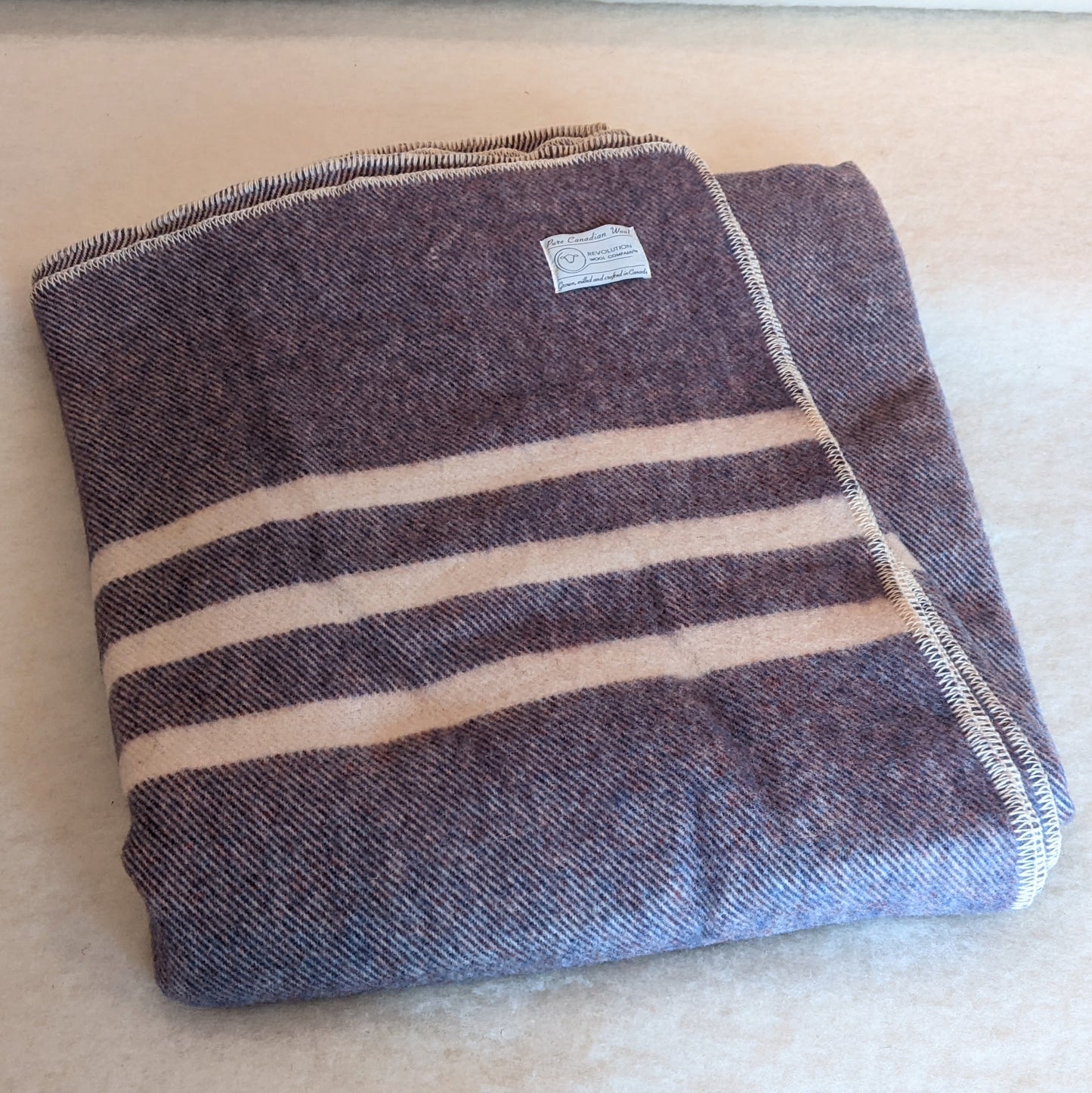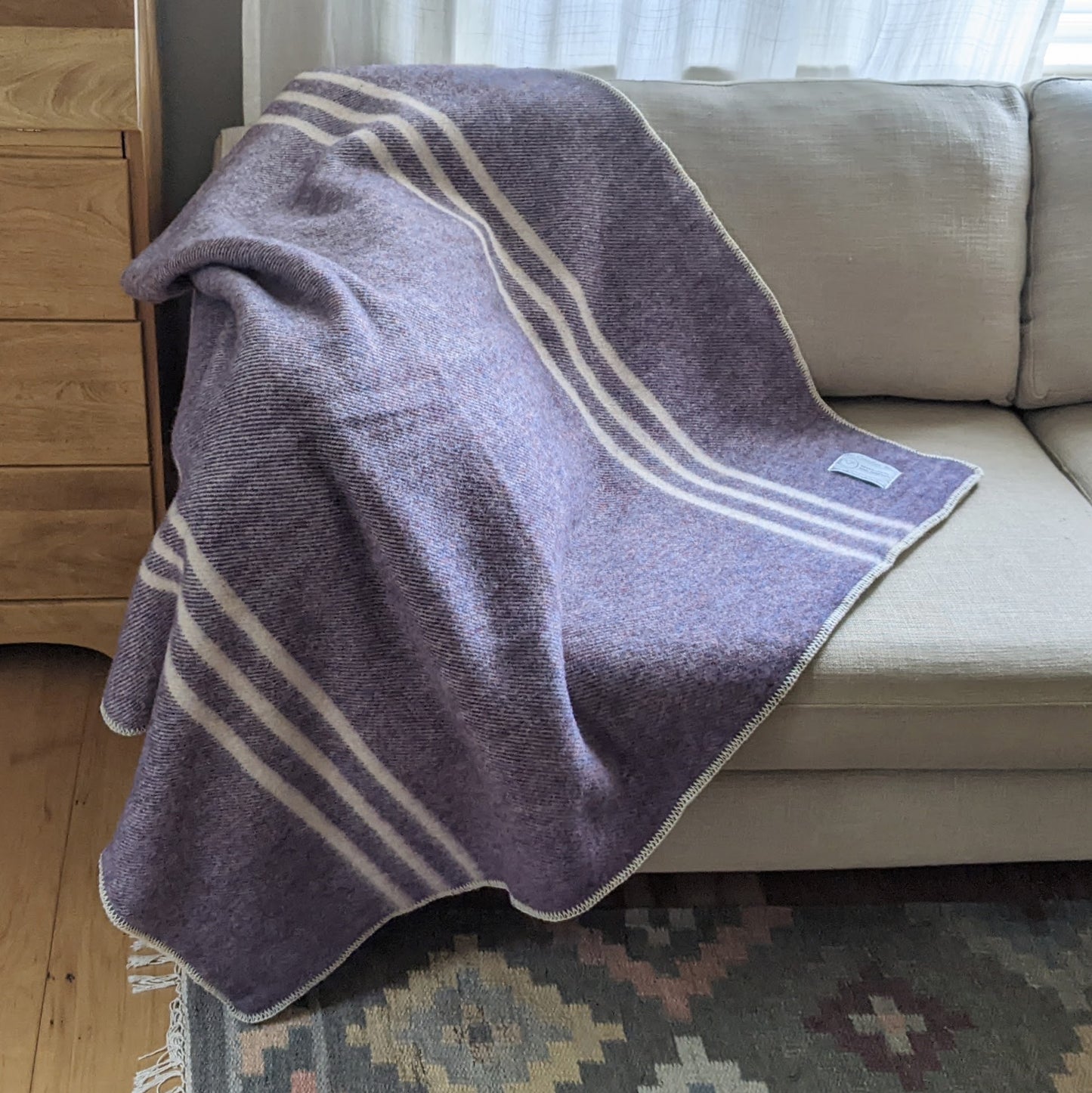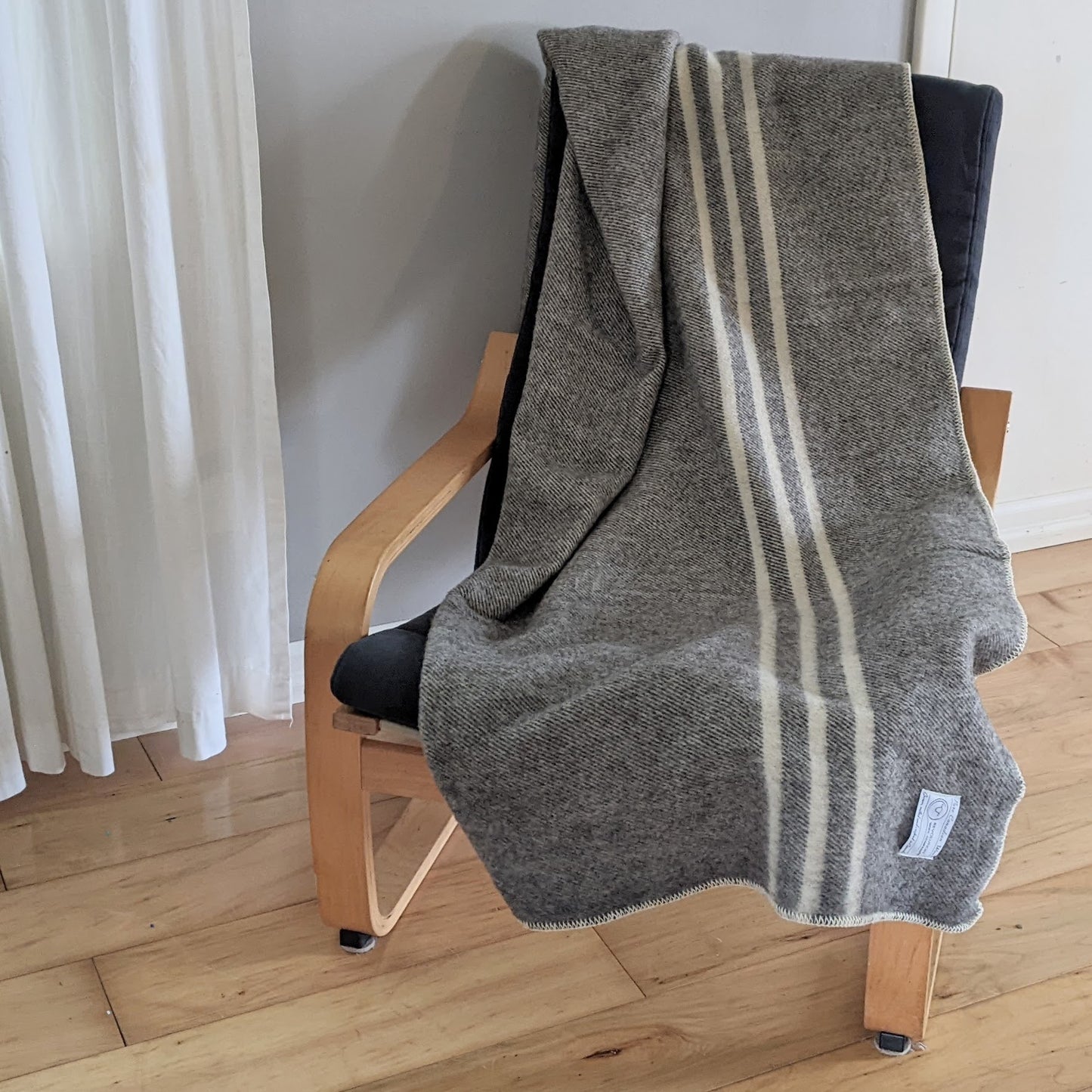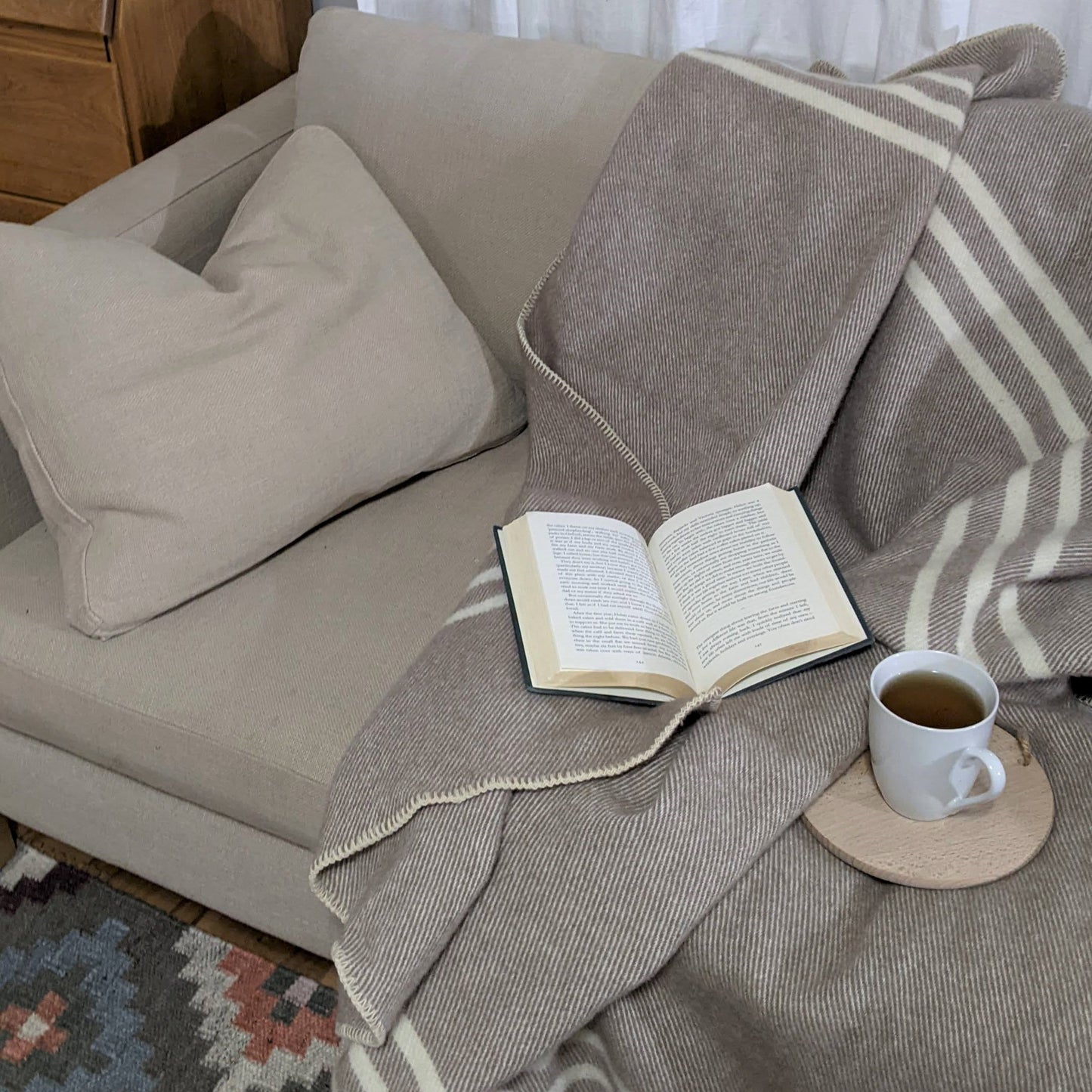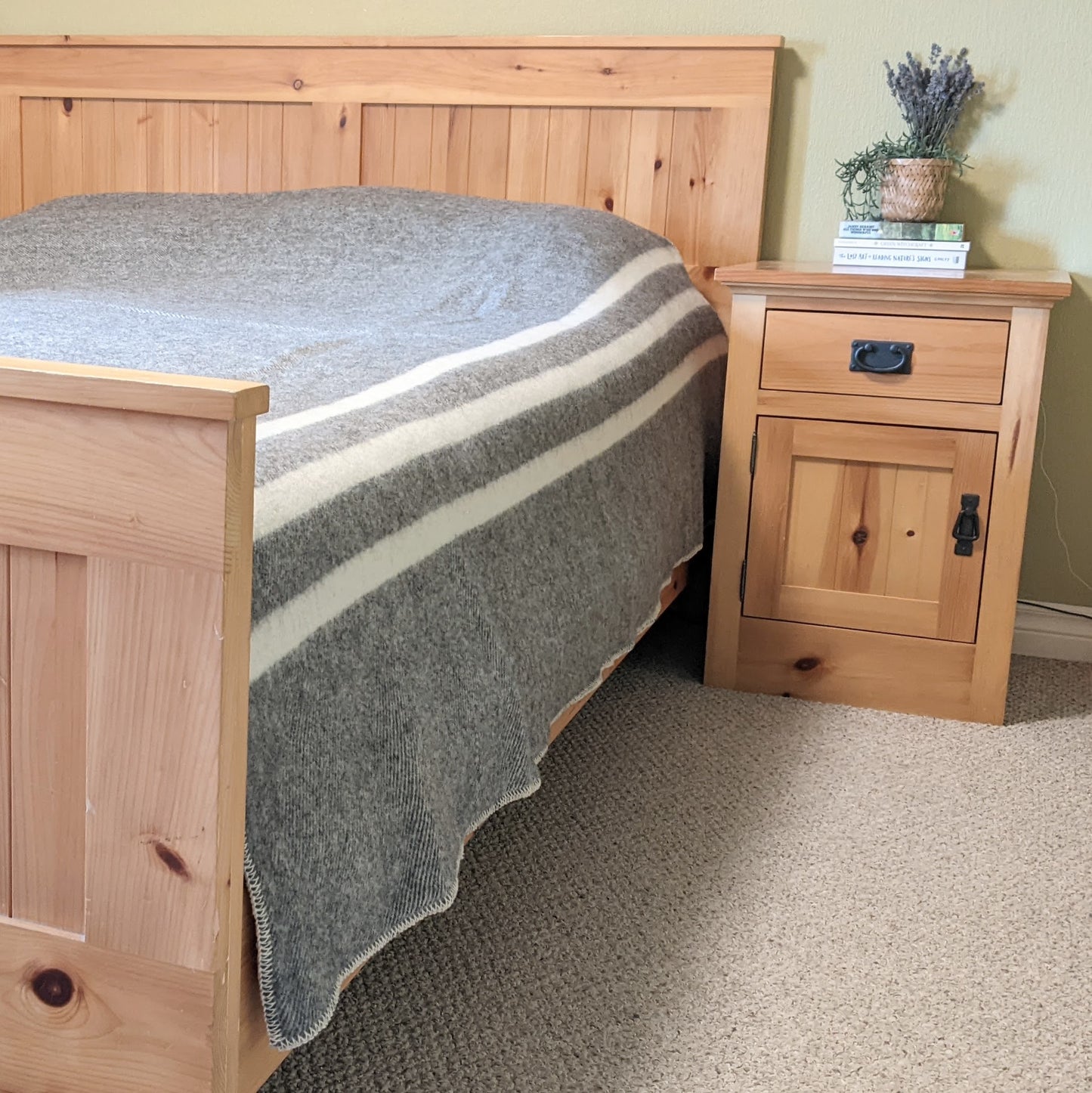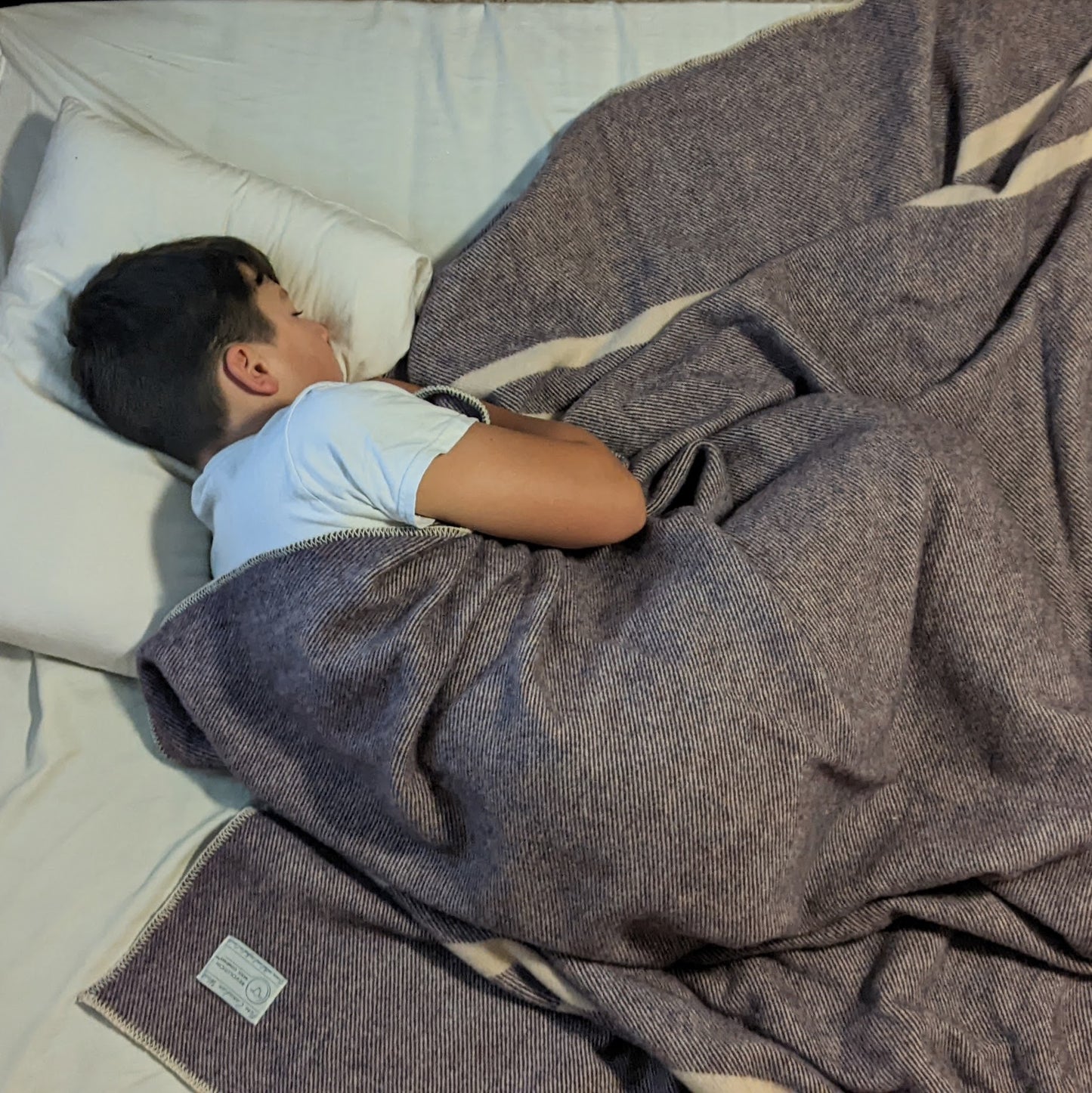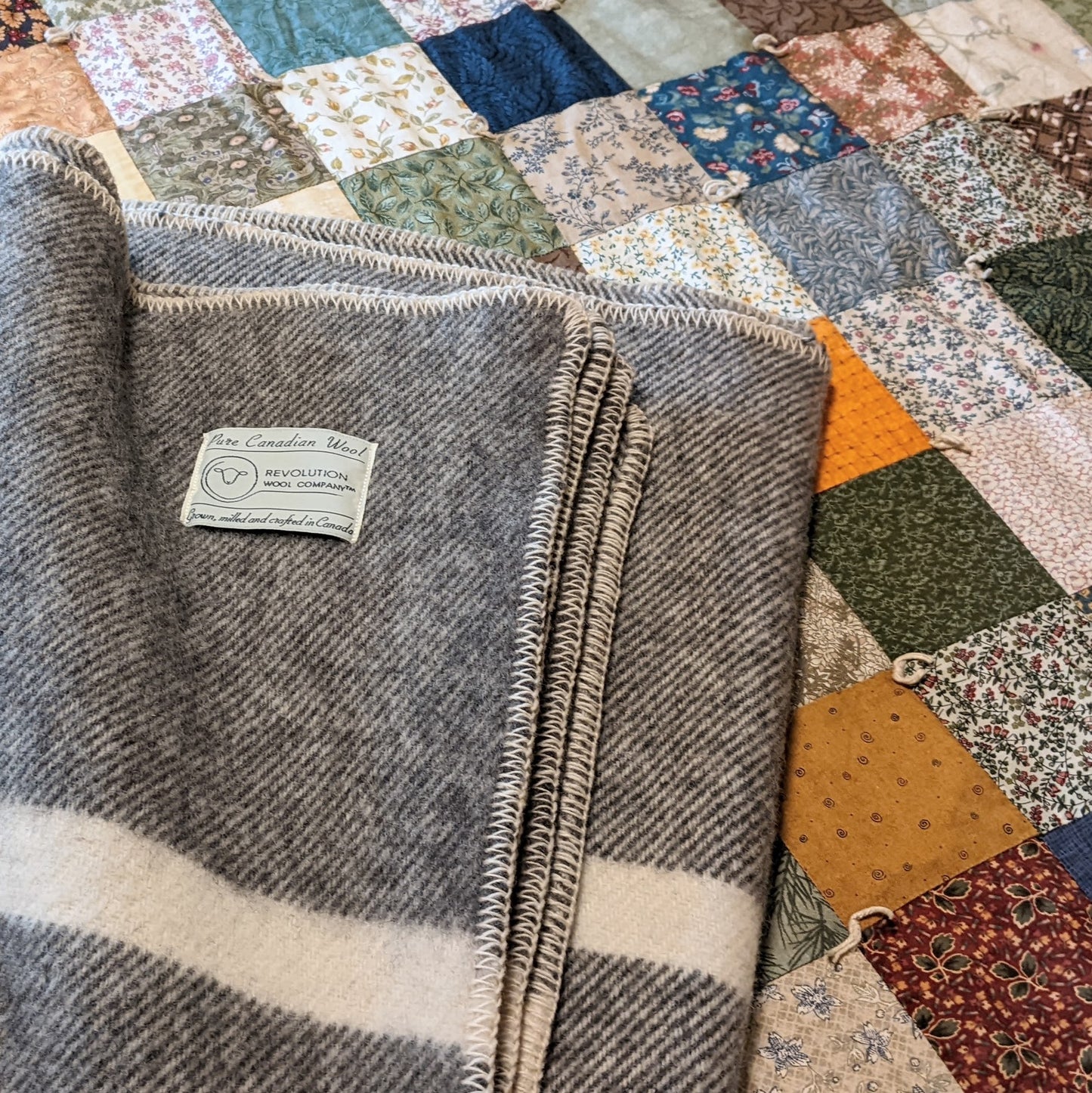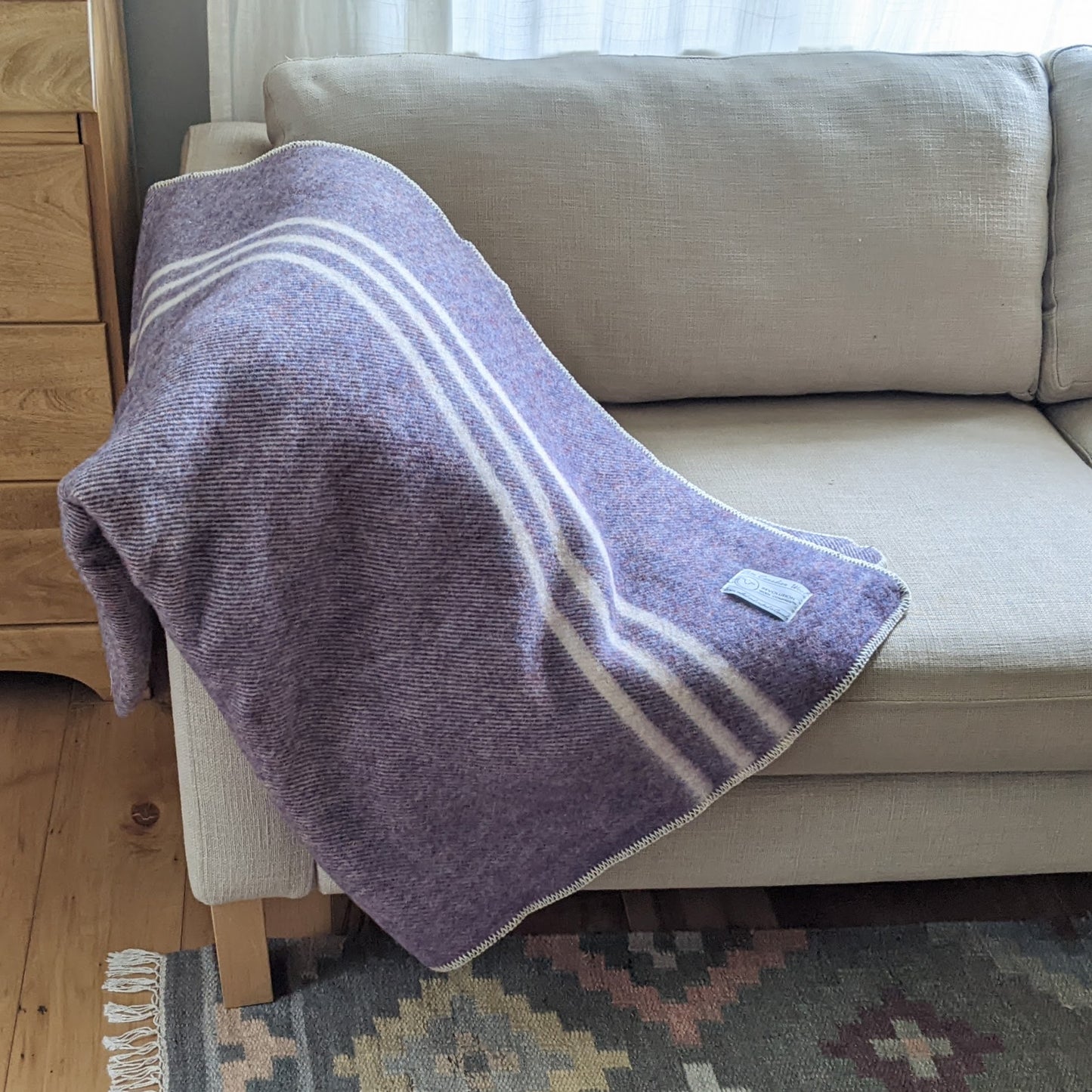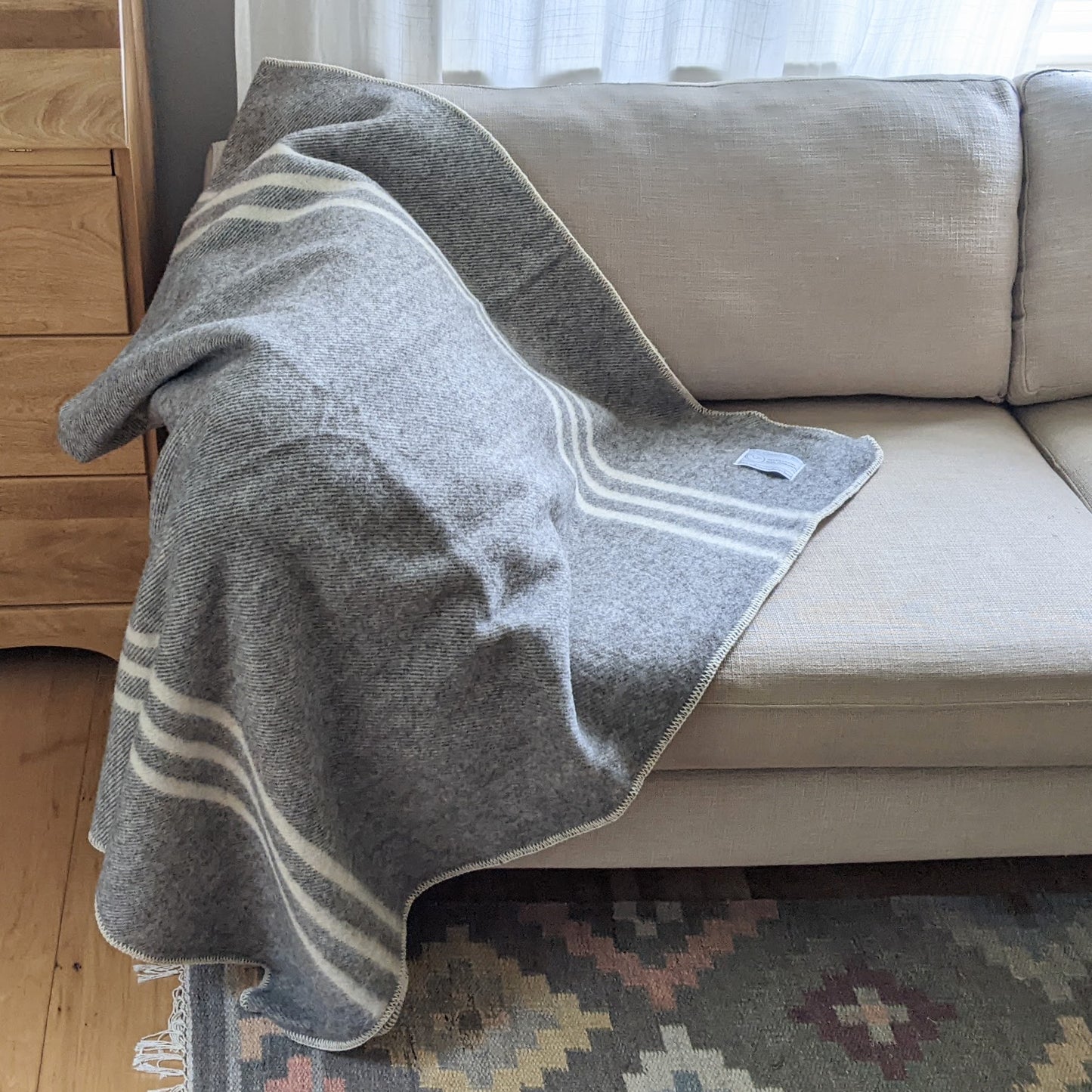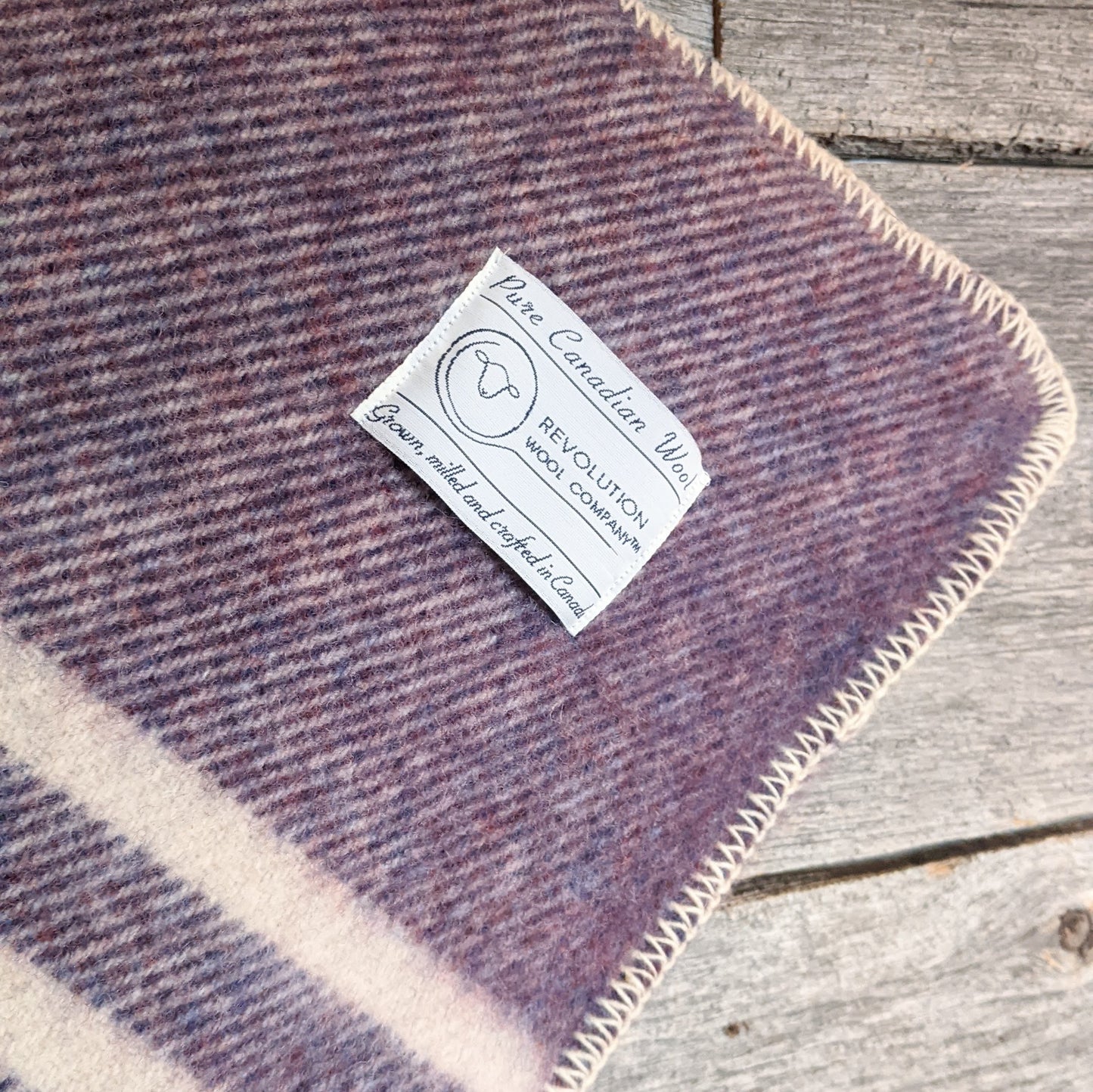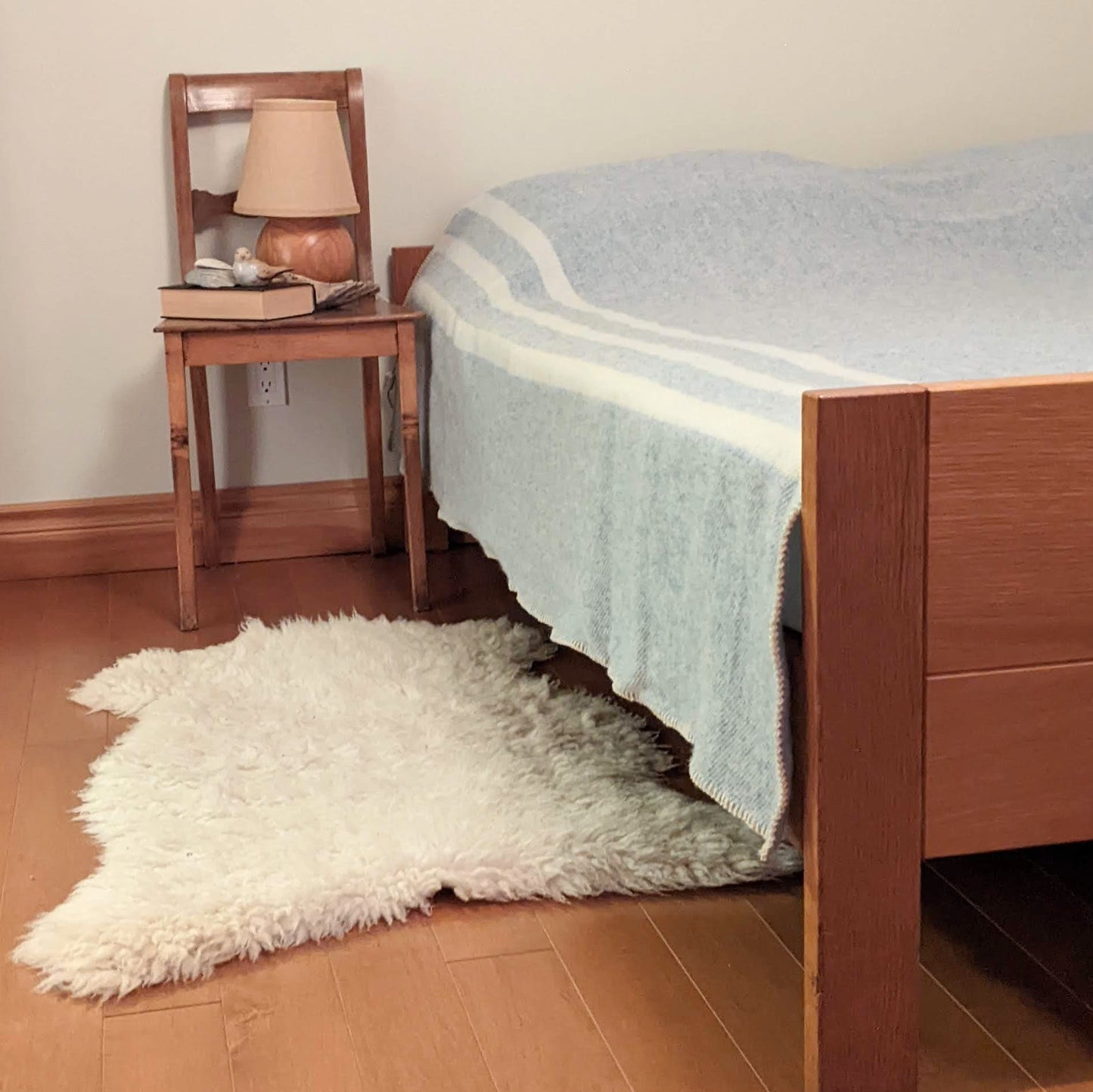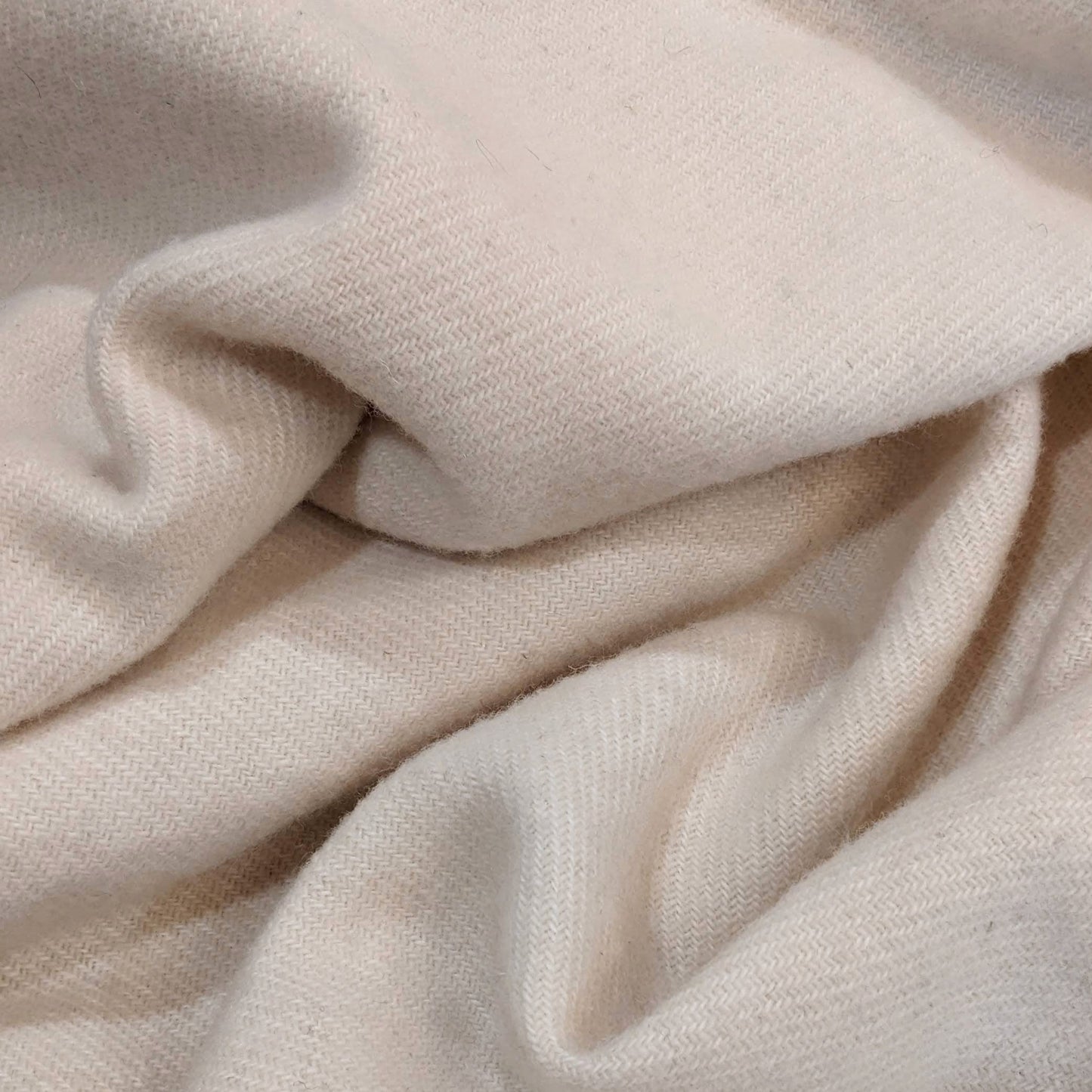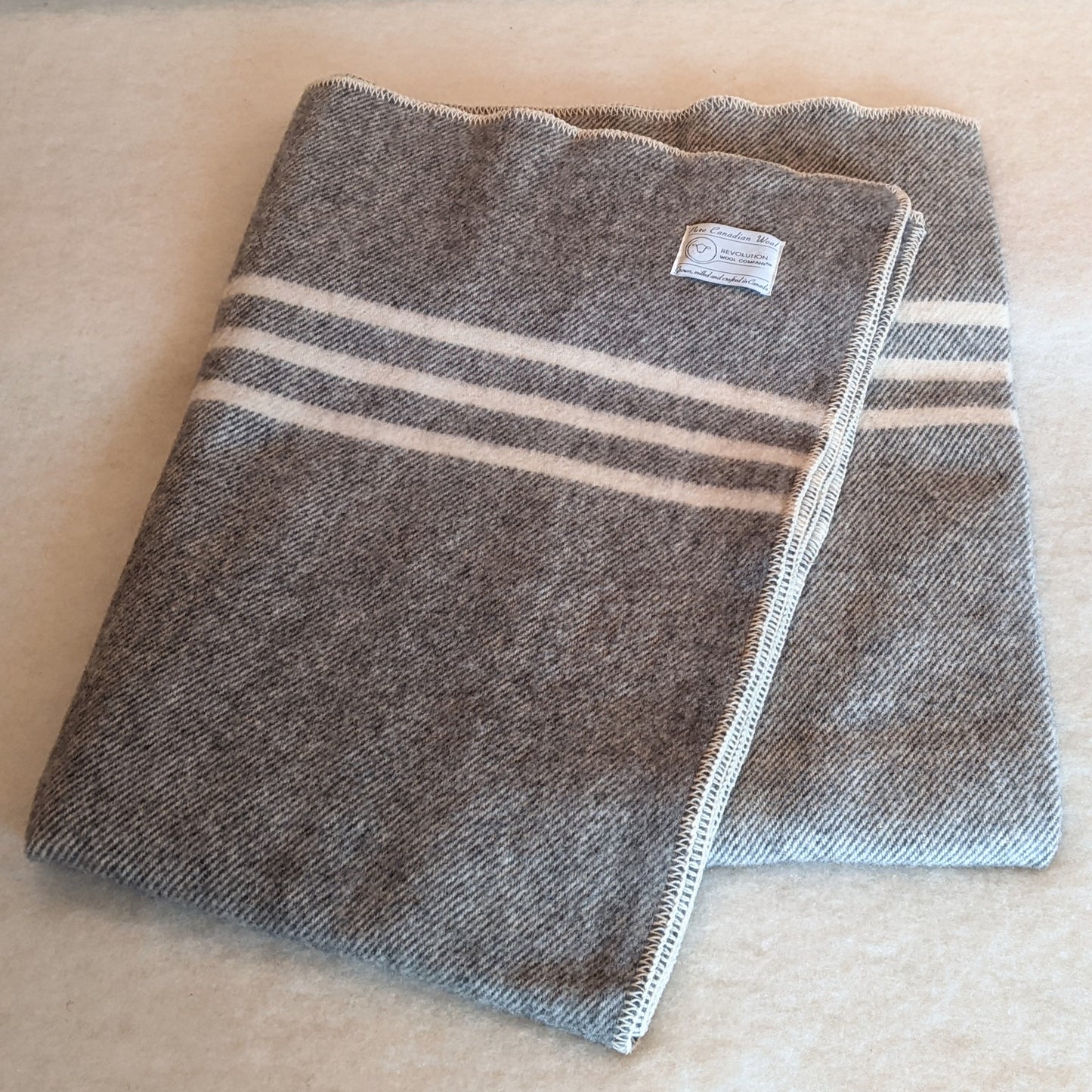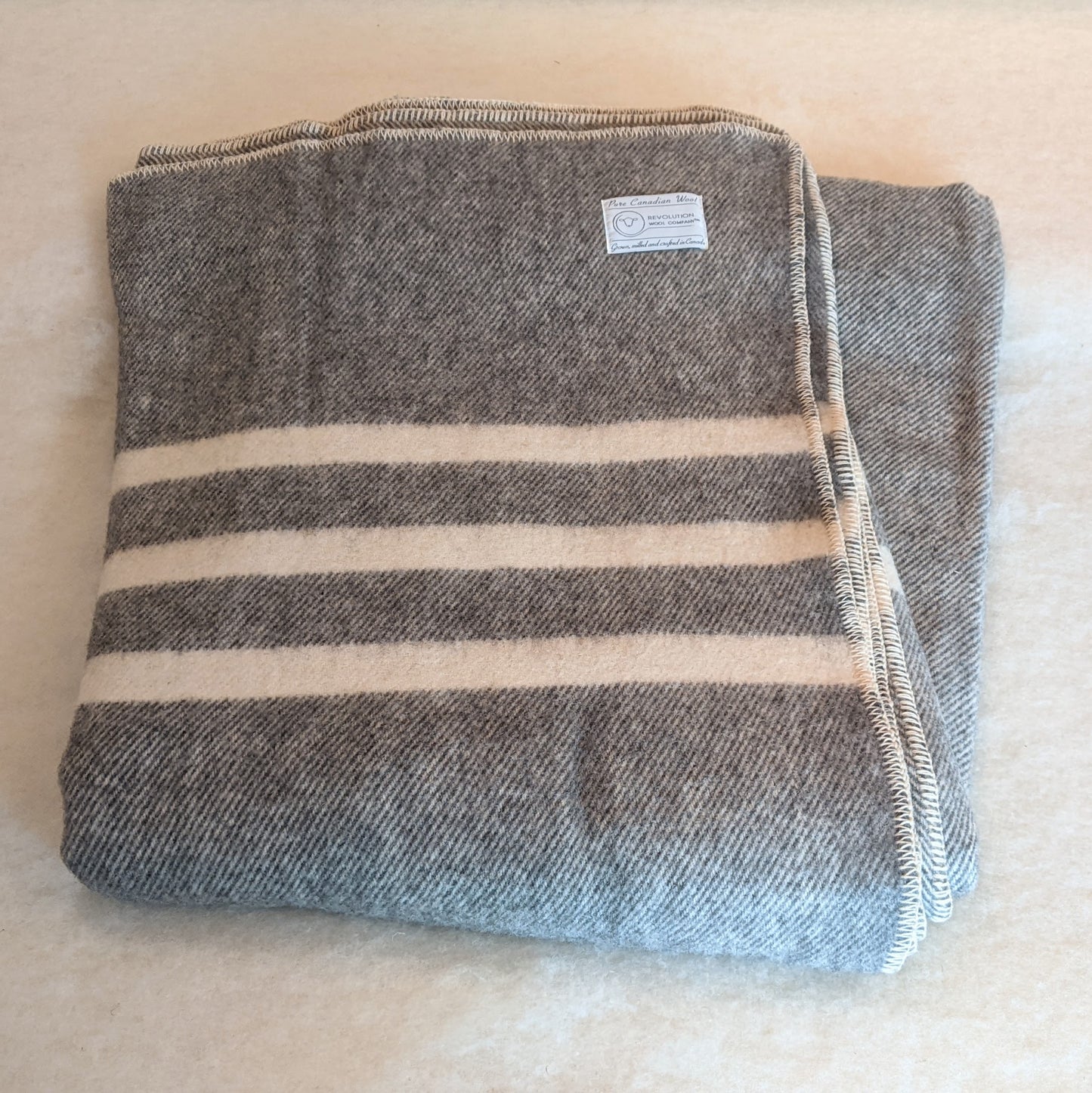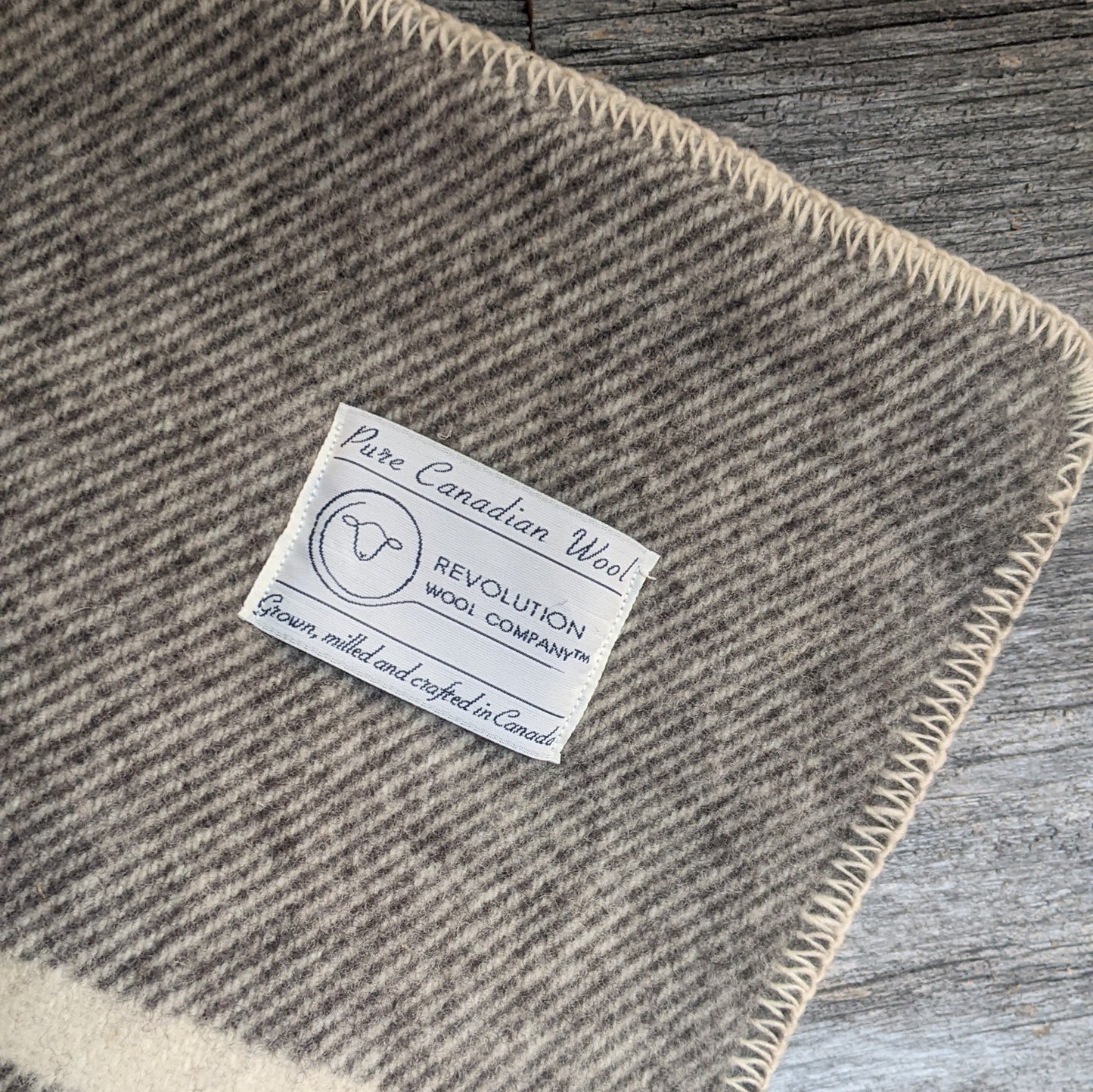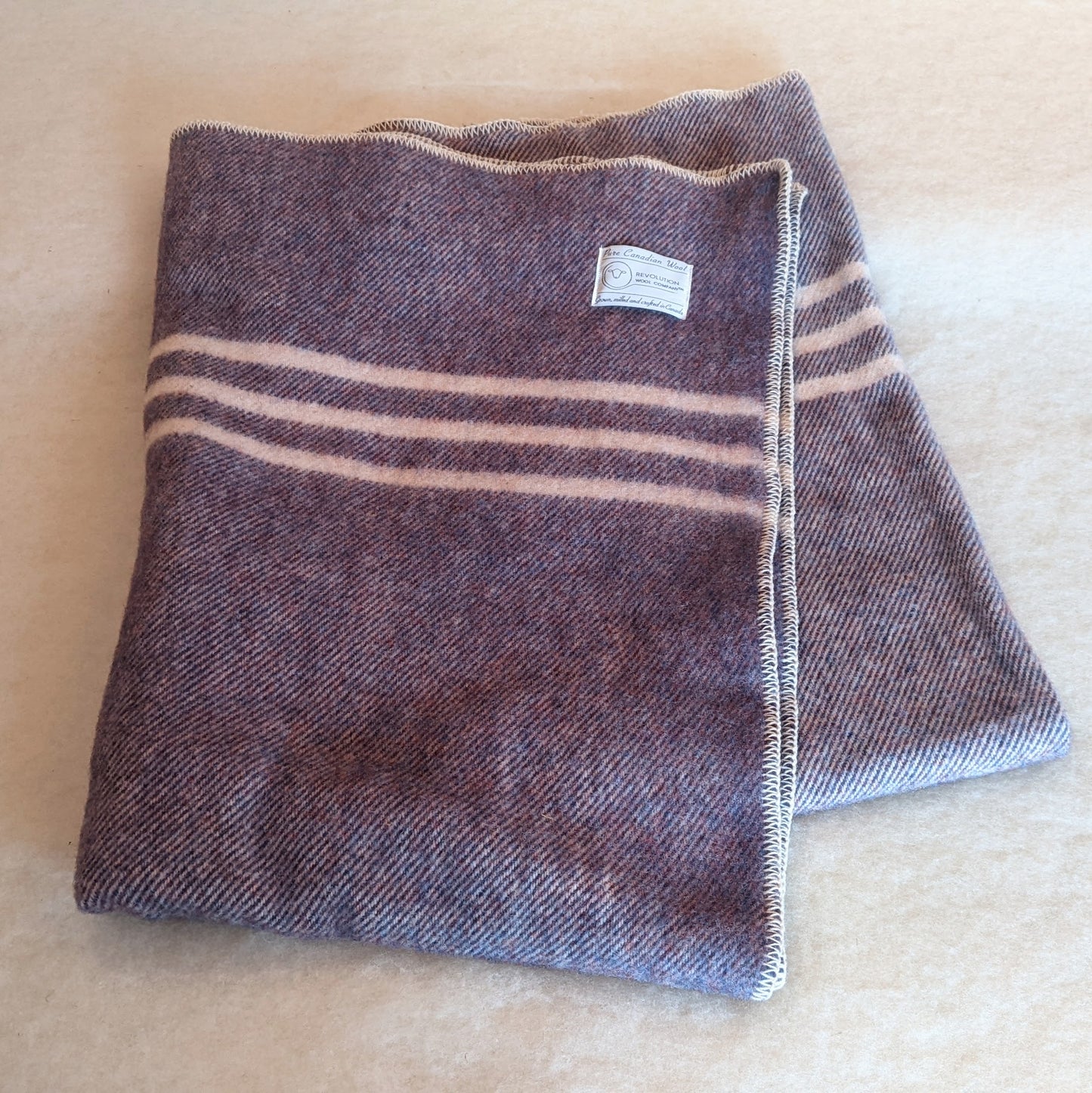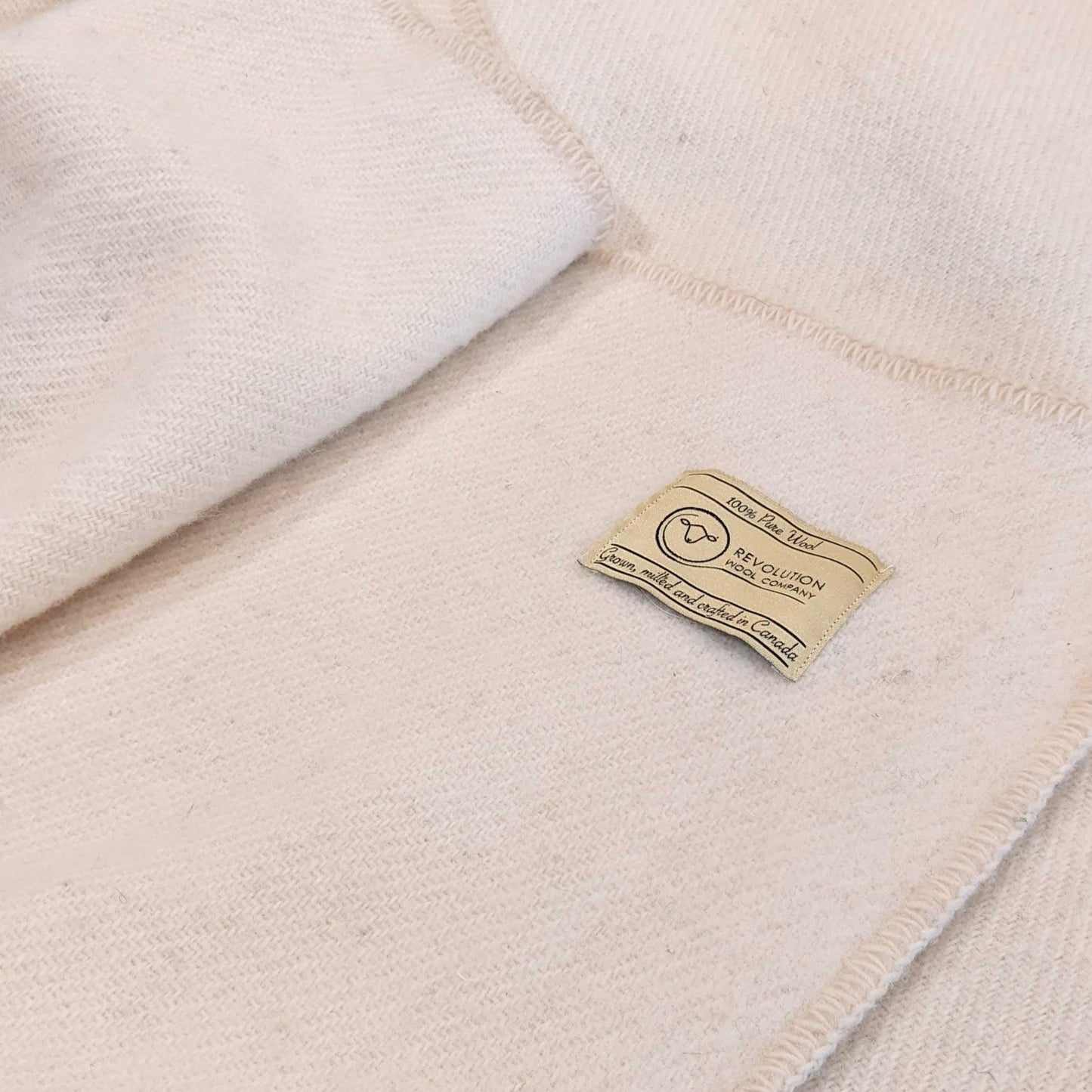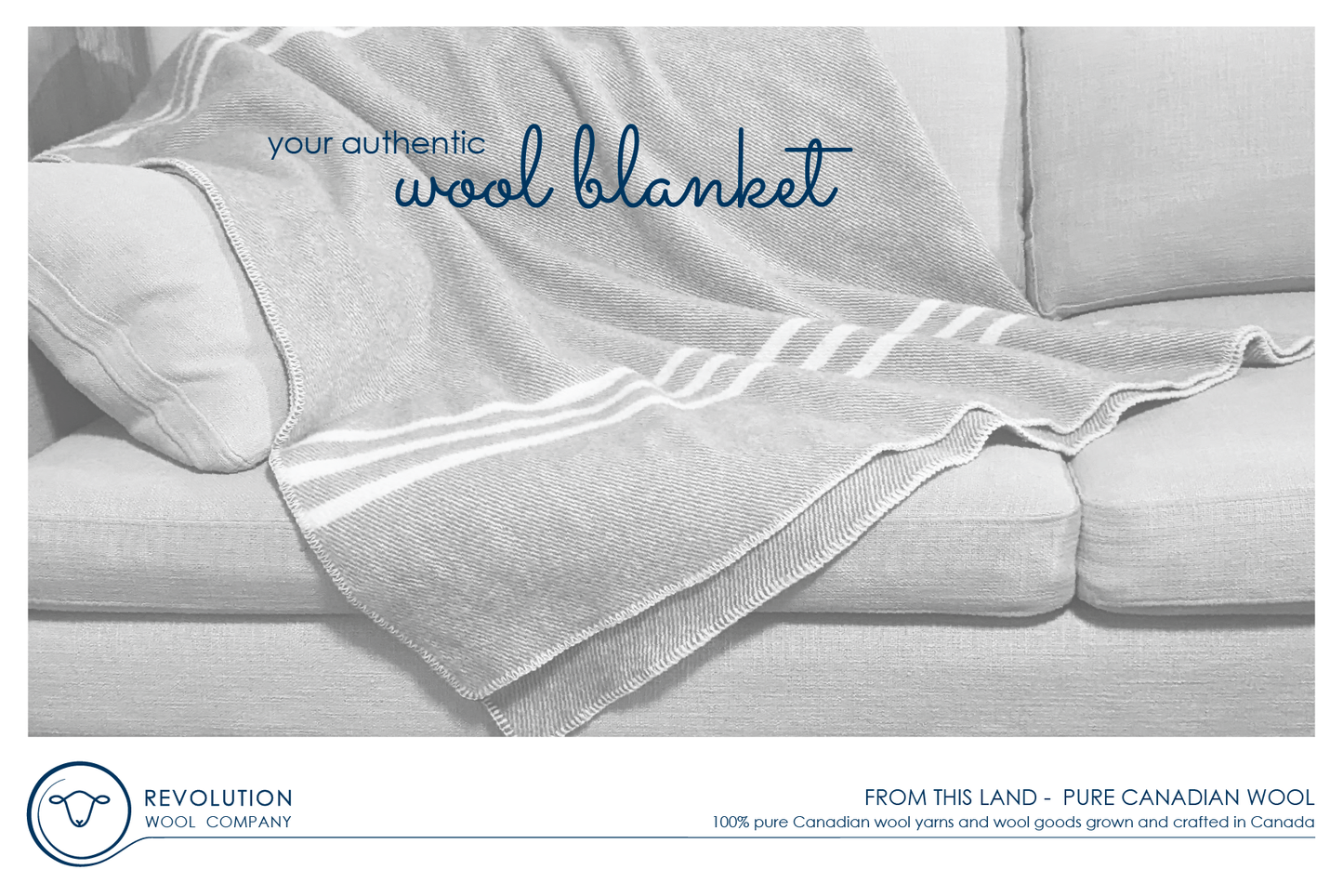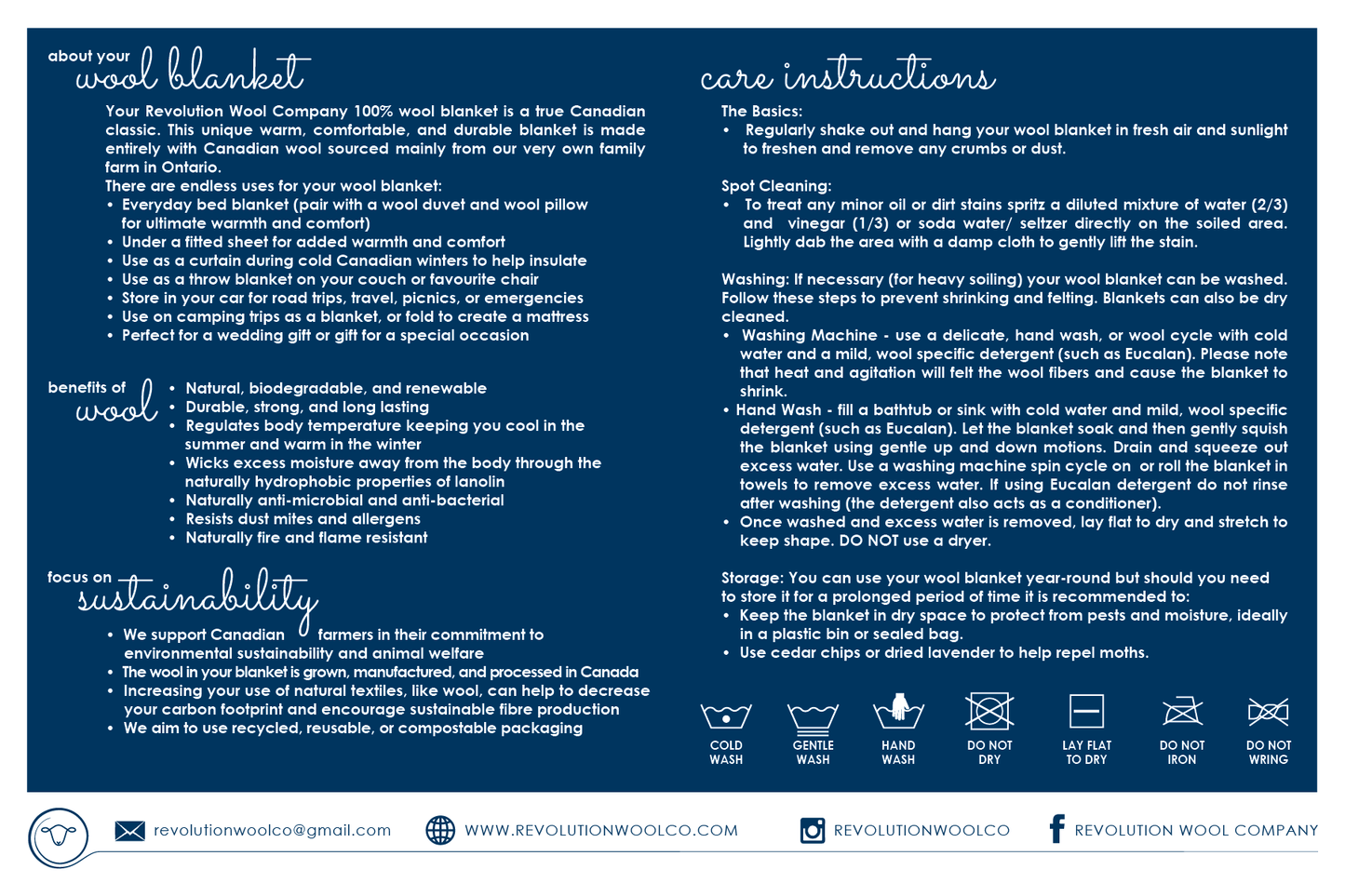 Great lightweight wool blanket
We live in SoCal, where the nights are not yet cool, until early morning. This wool blanket is perfect, even in late summer and early fall. It is very soft, and the ivory color is beautiful.
Who doesn't love a wool blanket! Love the soft blue color and the warmth!
This is a gorgeous, lush blanket, and it is beautifully finished. The fact that this is grown close to home and milled in Canada warms my heart as well as my bed!
My husband wanted a wool blanket for his big birthday so I decided to buy this one because it is locally made. The blanket is soft, warm and wellmade. My husband wraps himself in the blanket and wakes up relaxed. All his aches and pains magically disappear. This is a good blanket.
Love love love this product! Super soft, well made, and Romy had fast shipping! Beyond satisfied!