Regular price
Sale price
$17.00 USD
Unit price
per
Sale
Sold out
Wool is a natural fibre, incredible at pulling moisture away from your feet, while anti-microbial and anti-bacterial properties inhibit the growth of bacteria. Keeping your toes toasty, dry and less smelly all day long. Wool socks are a great option for year-round wear.
We carry two socks, the gray socks are thicker and heavier wearing available in two sizes. The white socks are a little thinner available in one size. Both socks styles come to mid-calf with durable ribbing.
When you buy a Revolution wool product, you support Canadian fiber farmers and our local economy. As always 100% proudly grown, milled and made in Canada!
White Wool Socks (Thinner)
Women's 8
Materials: 
100% Canadian wool
Knit in Canada 
Gray Wool Socks (Thicker)
Women's 7 - 9
Men's 10 - 12
Materials:
70% Canadian wool
30% Nylon
Knit in Canada
Care is easy:
Wash with regular warm or cold laundry (or use a wool cycle if you have one) and air dry (if they make it into the dryer they will shrink, a great way to size down if needed).
Why wool? 
Regulates body temperature
Breathable, wicking excess moisture away
Anti-bacterial & anti-microbial 
Inhibit the growth of bacteria, mould and mildew
Hypoallergenic
Resists dust mites
Resists odours
Durable & long-lasting
Natural fiber
Renewable resource
Biodegradable 
Fire resistant
Easy to care for
Naturally cleans the air
Why you love us? 
Supporting local farmers and community
Animal welfare, our sheep are a part of the family! 
100% Proudly Canadian wool
High-quality standards
Our wool is grown and shorn on our family farm in Canada Ontario
Home to Canada's best wool bedding!
Share
View full details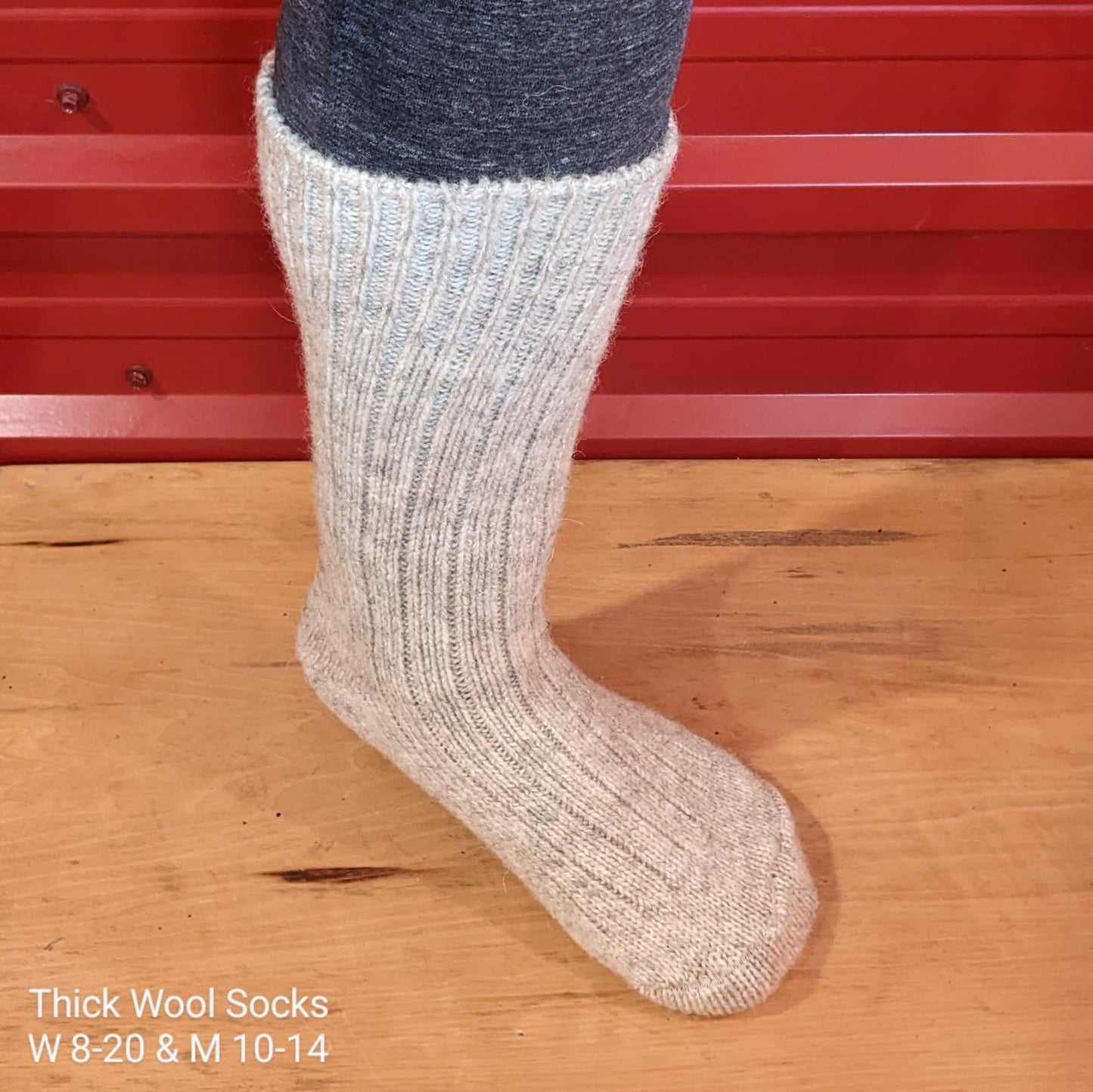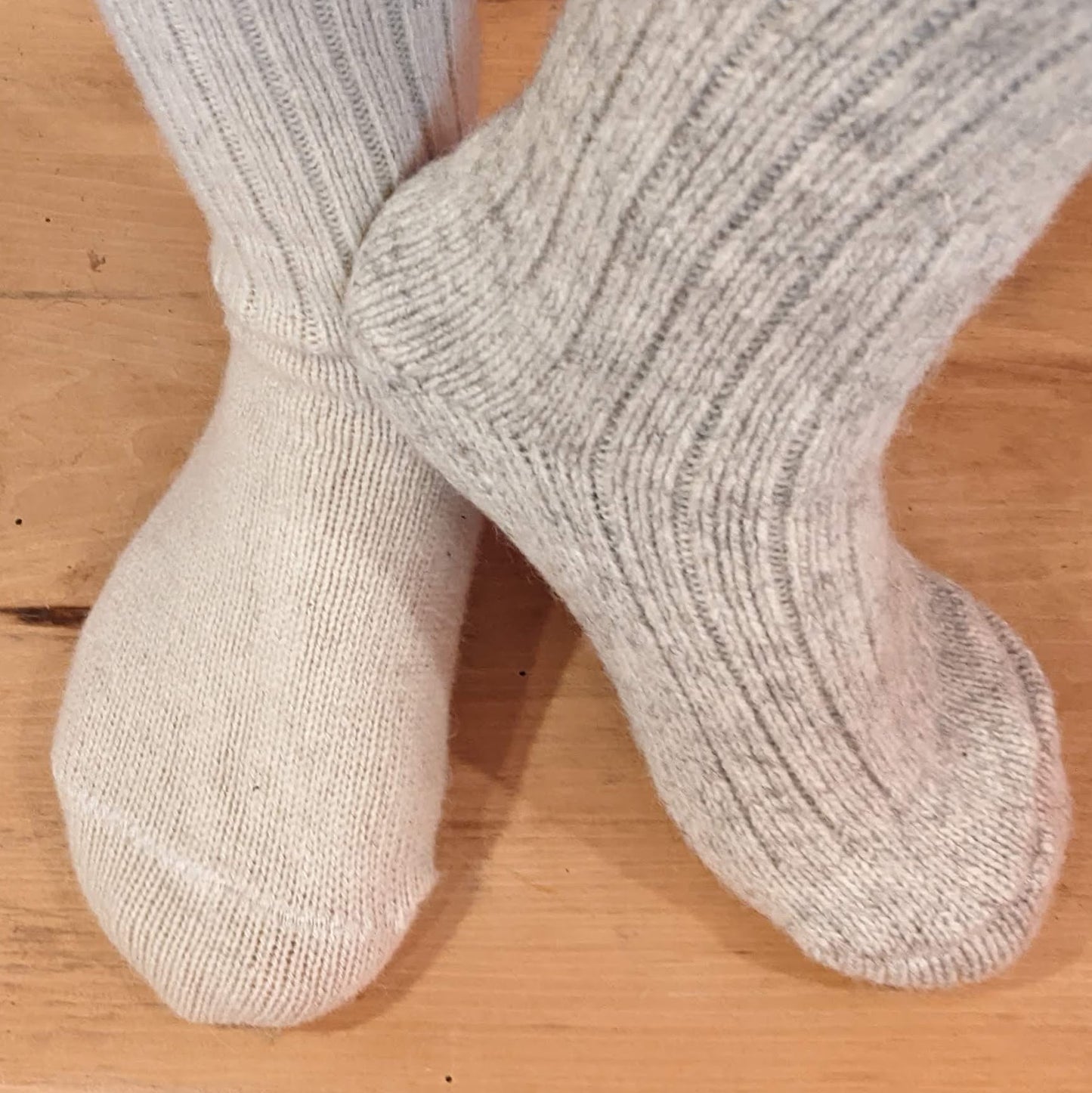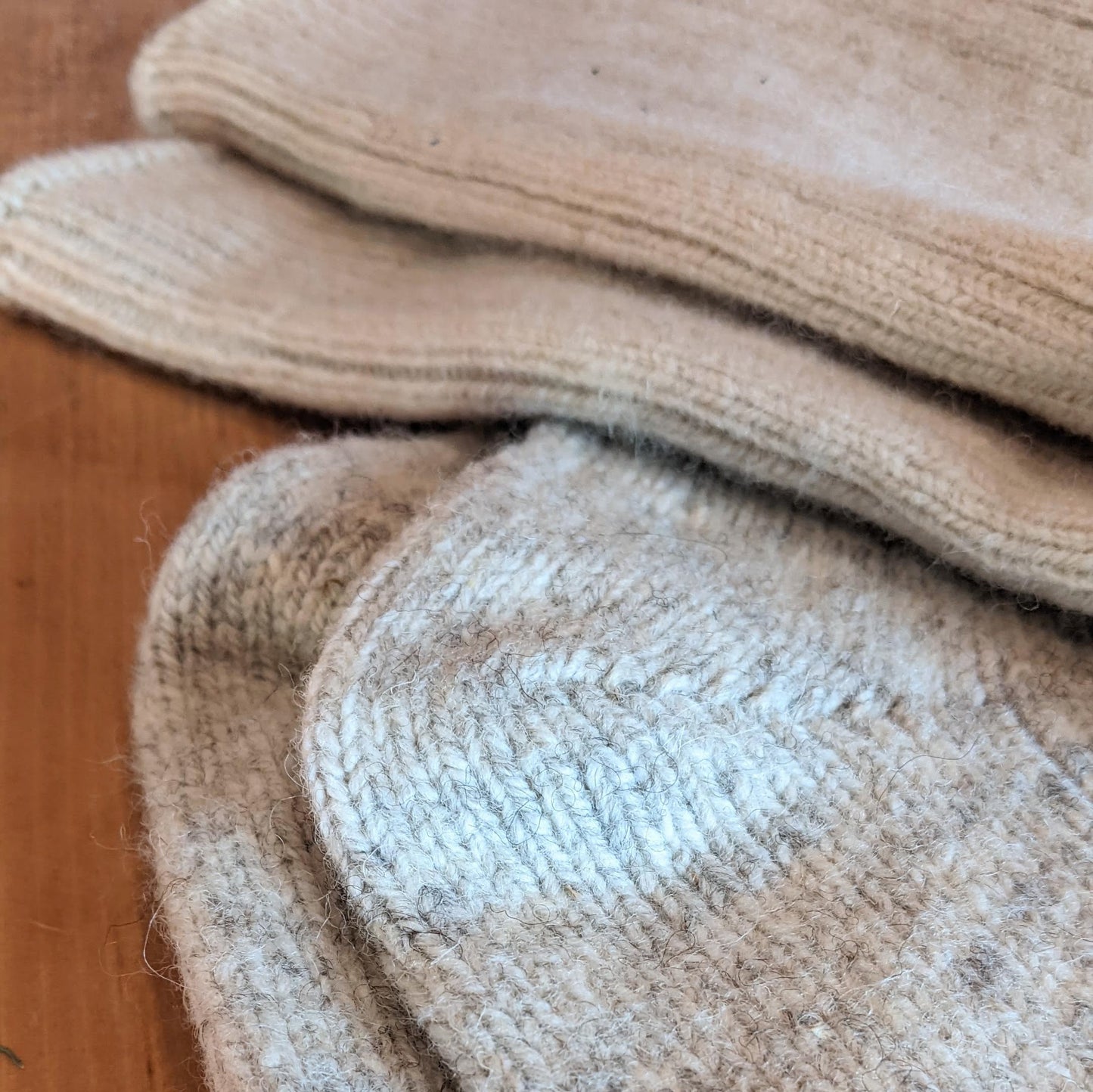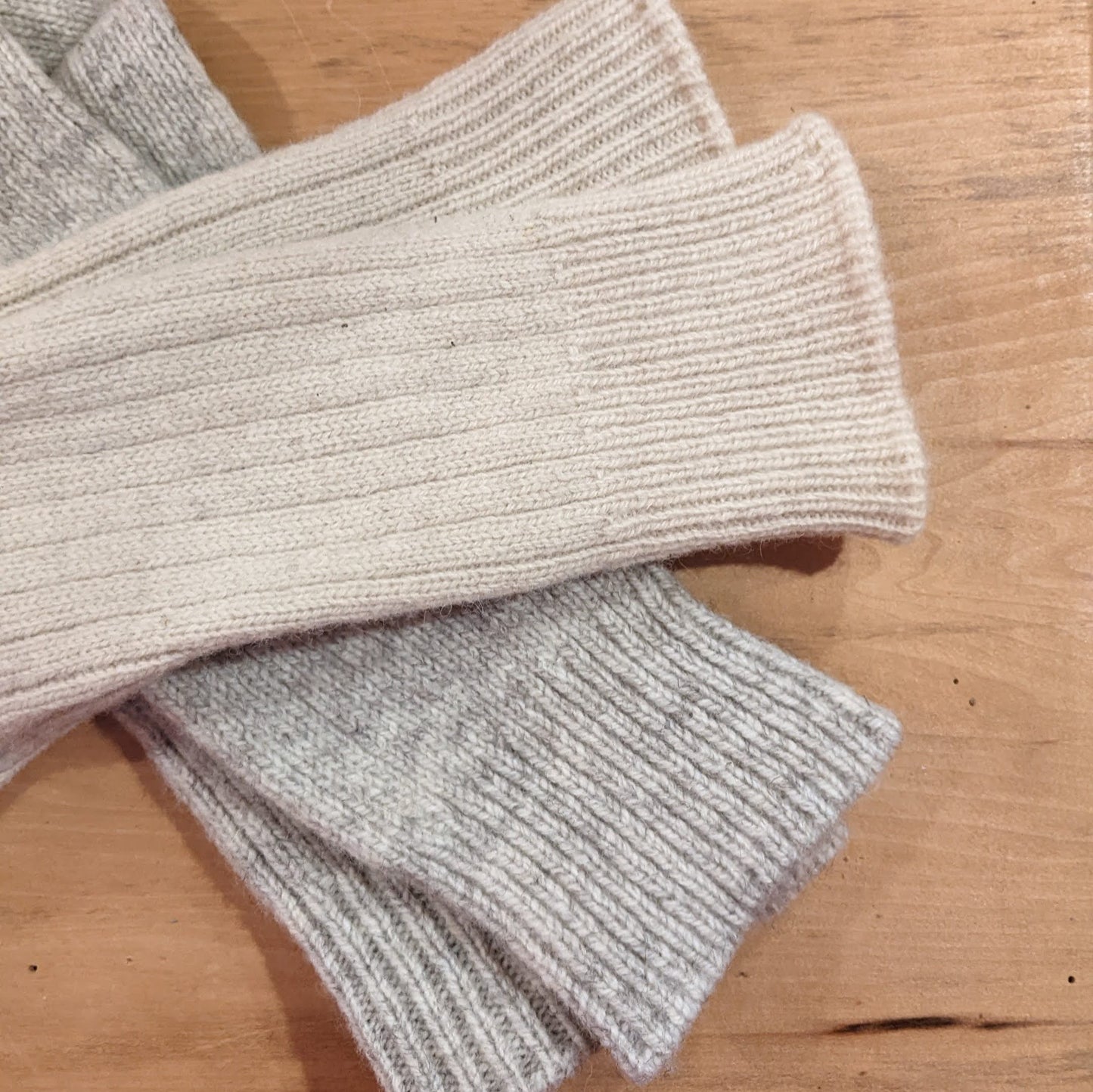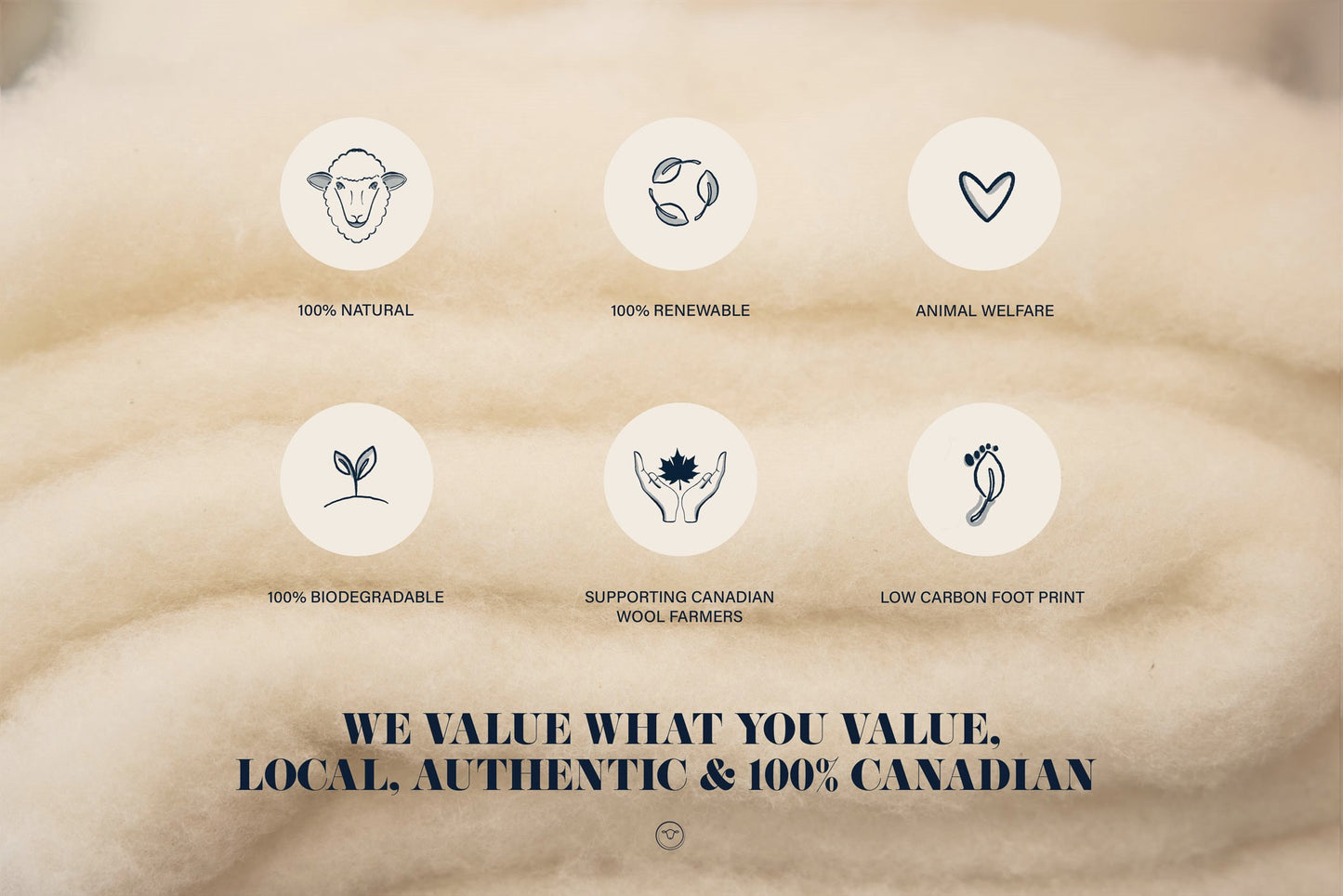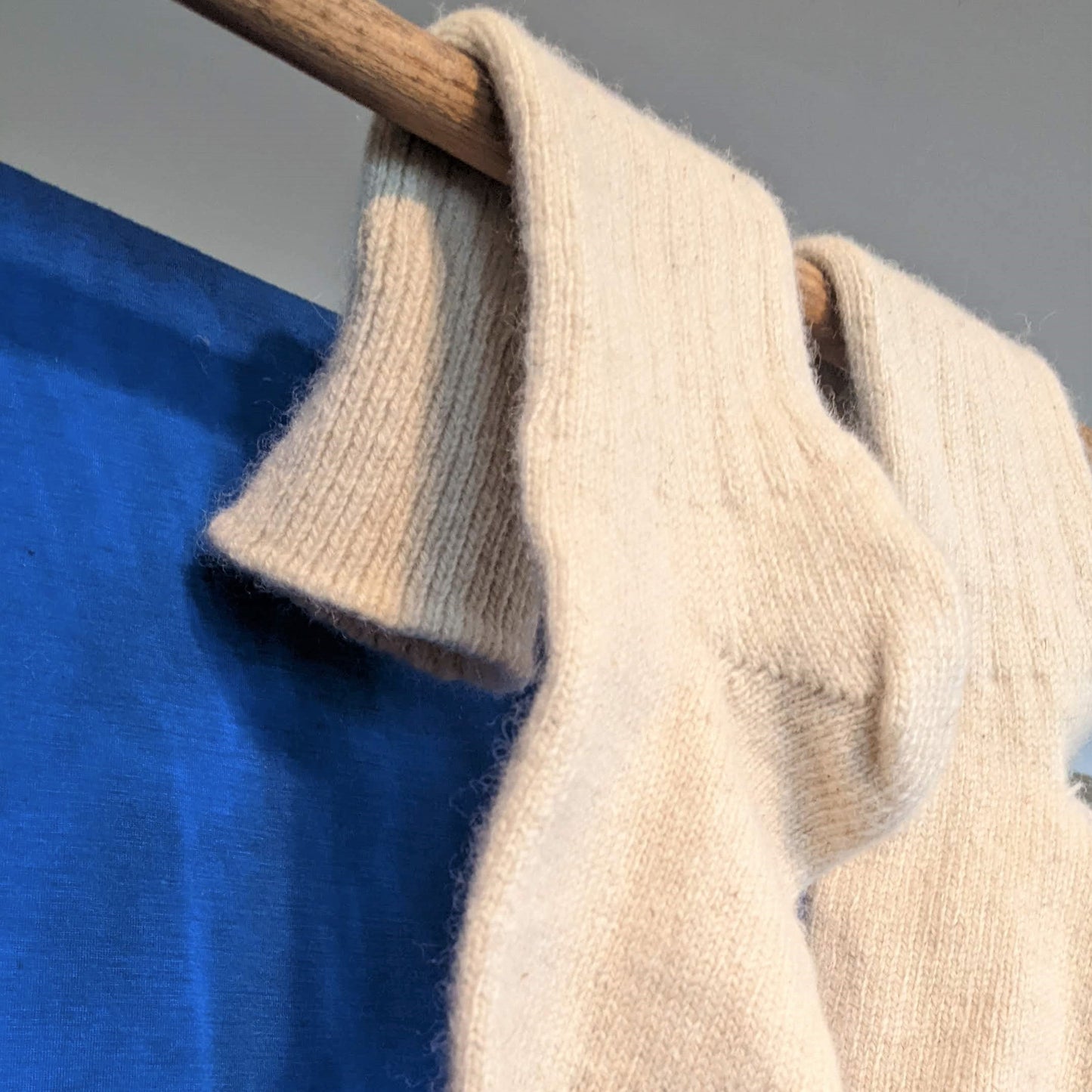 A gift for an older man whose mom used to knit him wool socks. They were a little big in the foot so, thinking a wash will fix that. However, they were too tight on the leg.
Cozy wool socks! Light and fluffy. So excited that they come from sheep I actually met. Like little friends keeping my feet warm!! I bought extras for gifts.